theScore examines the most important developments and biggest talking points from Saturday's busy slate of action in England's top flight.
Xhaka reborn as a leader – yes, for real
As the crowd roared and limbs flailed in wild celebration of Arsenal's opening goal in Saturday's north London derby, Granit Xhaka – yes, Granit Xhaka – gathered his teammates in a huddle and implored them to stay calm.
Considering his history at Arsenal – namely, that he was mercilessly booed by Gunners fans and subsequently stripped of the captaincy in 2019 – it was an extraordinary scene that highlighted the Swiss midfielder's rebirth at the club.
Xhaka, so often maligned throughout his Premier League career, has been outstanding for table-topping Arsenal this season. He's playing higher up the pitch, and his added attacking freedom is bearing fruit. Through eight matches, Xhaka – who scored the third goal in Arsenal's 3-1 victory over hated rivals Tottenham Hotspur on Saturday – has already been directly involved in more goals this season (five) than he was in each of the three previous campaigns.
Always considered a deep-lying passer who should operate at the base of midfield, Xhaka has seen his new No. 8 role accentuate his talents and, crucially, hide his defensive shortcomings; Mikel Arteta has put him in a position to succeed.
"Sometimes, you have to take players out of their comfort zone and open a different door to explore how the team will react to it and what the opposition will do," the manager explained when he made the change last season.
But Xhaka's growth as a leader has been more impressive. During a typically fierce derby that saw a red card handed out and a penalty awarded for a poor tackle, Xhaka was the coolest head on the field. The same fans who once jeered him were literally singing his praises after Saturday's win. What a turnaround.
North London derby remains unrivaled
North London is red again thanks to a convincing Arsenal victory over 10-man Tottenham. It was a contest that lived up to the hype, as Thomas Partey opened the scoring with a sensational goal that Harry Kane later negated from the penalty spot. Gabriel Jesus restored Arsenal's lead minutes into the second half before Emerson Royal's straight red card preceded Xhaka's game-sealing strike.
But north London could be set for another makeover after these sides meet again in January.
If recent history has taught us anything, this famous rivalry is unlikely to produce the same outcome on consecutive occasions. Since 2020, Arsenal have painted the town red with entertaining victories at the Emirates Stadium, while Spurs have shown off their white brushes after comfortable triumphs at their new stadium.
Goals obviously help fuel interest, and there's been plenty of them lately in what's become one of the most consistently entertaining fixtures in club football:
| Date | Host | Visitor | Result |
| --- | --- | --- | --- |
| Sept. 2019 | Arsenal | Tottenham | 2-2 |
| July 2020 | Tottenham | Arsenal | 2-1 |
| Dec. 2020 | Tottenham | Arsenal | 2-0 |
| March 2021 | Arsenal | Tottenham | 2-1 |
| Sept. 2021 | Arsenal | Tottenham | 3-1 |
| May 2022 | Tottenham | Arsenal | 3-0 |
| Oct. 2022 | Arsenal | Tottenham | 3-1 |
Scoring aside, drama remains a crucial ingredient for endearing any derby to the masses. Along with 35 yellow cards shown over the last seven games – an average of five per match – three of the last four meetings have seen red cards shown to players on the losing side.
That combination of tension and entertainment has helped the north London derby confirm its status as one of the best rivalries around.
Liverpool must go back to basics
For years, Liverpool pressed teams with unyielding ferocity. Jurgen Klopp's forwards defended from the front, and his midfielders ran marathons chasing every loose ball. None of Liverpool's opponents seemed comfortable on the ball. There wasn't enough time to make a good decision.
But somewhere along the line, Liverpool lost their way. They're regressing in real time.
Brighton & Hove Albion showed just how brutally a side can now bully the Reds. The Seagulls owned the first 20 minutes of Saturday's 3-3 draw at Anfield, creating chance after chance as Liverpool backpedaled into their area. The hosts conceded first for the fifth time in seven Premier League matches, and though they mounted a comeback, it was short-lived. Klopp's side just couldn't keep Brighton at bay.
"With all the good things we did during the week, (our) confidence is a little flower, and when someone stamps on it, it is really difficult," the German manager told BBC Sport.
Some of his best players have let him down, and they've shown little improvement if any. Trent Alexander-Arnold remains skittish on the right flank, and even Virgil van Dijk, Liverpool's de facto leader at the back, has wilted under pressure.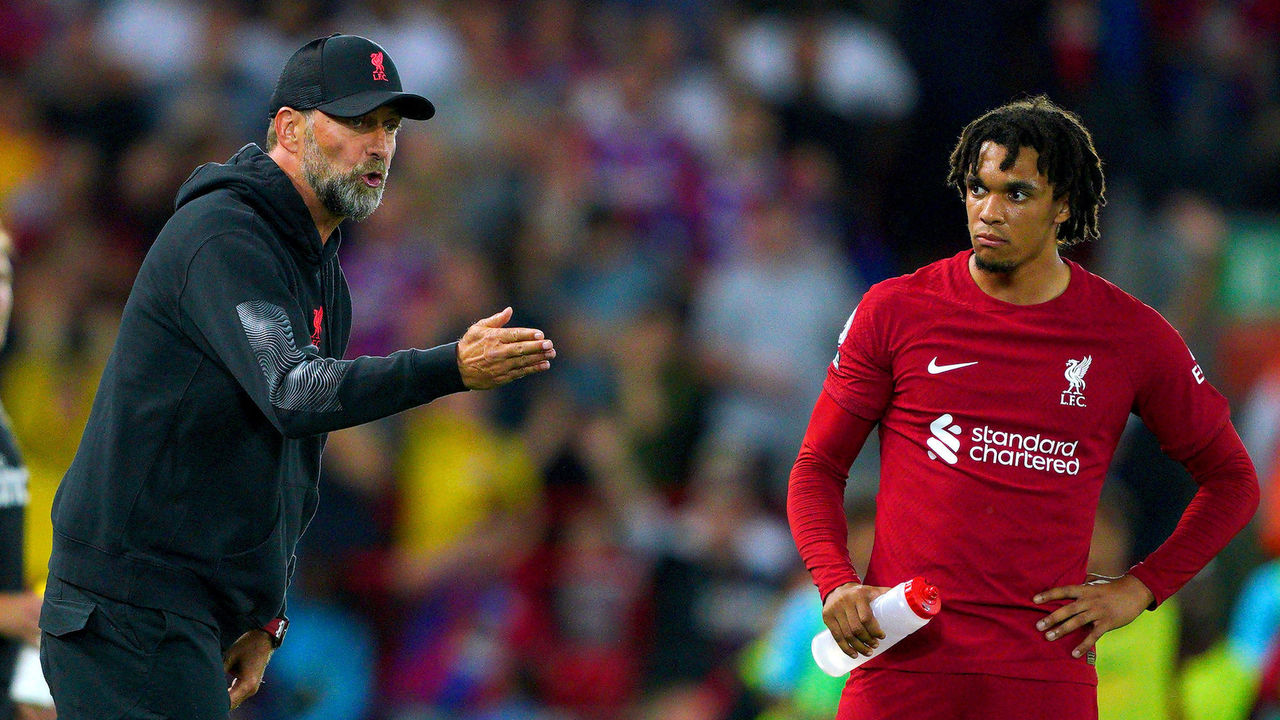 It's no coincidence Brighton's three goals came from Liverpool's right side. Roberto De Zerbi, who officially replaced Graham Potter earlier this week, likely instructed his players to attack Alexander-Arnold, knowing he'd struggle to cope with the pace of their combination play. If that was the plan, it worked like a charm. Alexander-Arnold couldn't clear his lines or keep up with runs down the flank.
Former Liverpool defender Jamie Carragher castigated his old team after its embarrassing 4-1 defeat to Napoli in September, blaming its midfielders for allowing the Italians to run rampant. Carragher made a good point: Liverpool may look amateur at the back, but their biggest problem lies in the middle of the park. They can't possibly play a high line without being compact. Their shape is too loose to carry out any pressing game.
No one can criticize the team's attitude. Liverpool will always make a game out of it, no matter how badly they play. But they must make changes. They can't play the way they're used to playing – not until they get the basics right. There's no point playing high-risk football without confidence.
De Zerbi builds on Potter's foundation
De Zerbi's Brighton debut represented a reinvention more than a total transformation. The Italian manager – who arrived as Potter's successor amid much hype and excitement – clearly knows that his predecessor, now at Chelsea, crafted an impressive squad and style before departing.
Rather than rip that up and try to change everything, De Zerbi seems intent on building upon the foundation Potter implemented. At least after one match.
The former Shakhtar Donetsk and Sassuolo bench boss – a noted disciple of Pep Guardiola and Marcelo Bielsa – has largely used either a 4-2-3-1 or 4-3-3 formation throughout his career. He employs a possession-based system that emphasizes intricate, quick passes, with wide players cutting inside and combining in narrow areas to create scoring opportunities.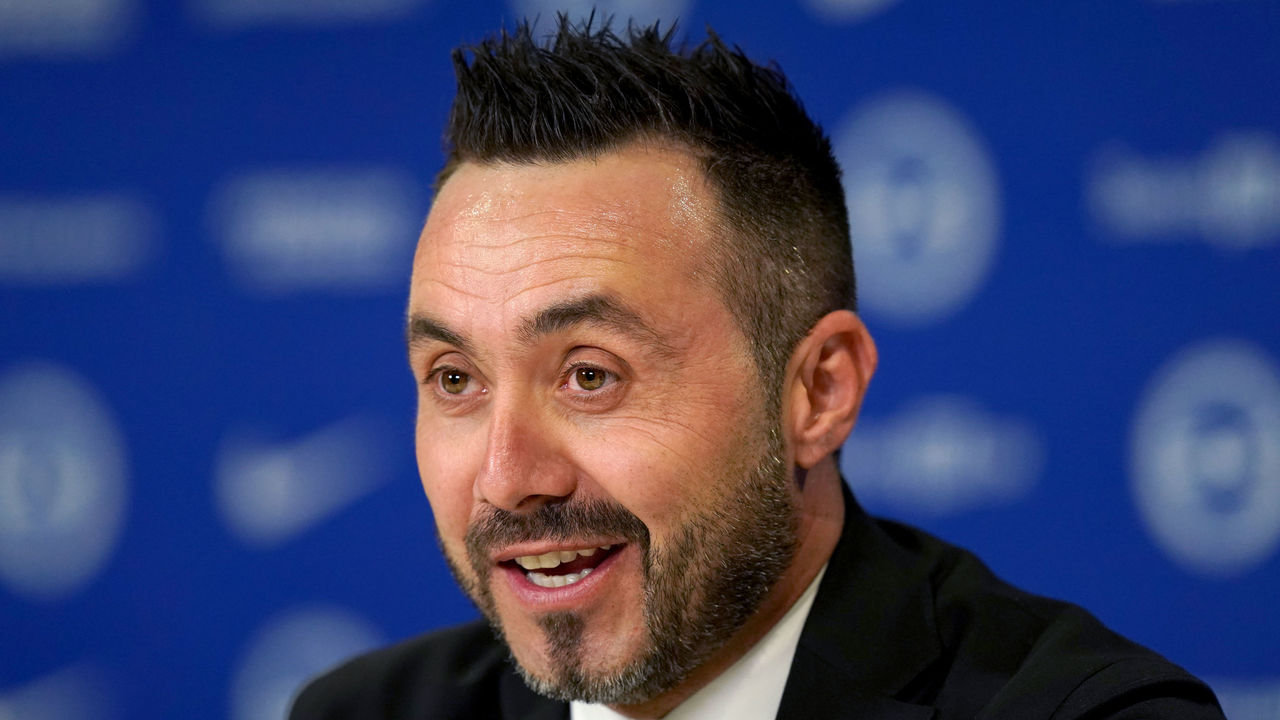 Potter, of course, preferred to use three central defenders for much of his spell with the Seagulls. De Zerbi stayed the course in Saturday's manic 3-3 draw against Liverpool, opting for a 3-4-2-1 setup.
"Potter deserves some credit because he has left to me a great team," De Zerbi said after the match. "I have tried to not make any damage and add my idea on top."
It's wise, at least early on, for De Zerbi to convey as much consistency as possible during a period of upheaval for the club. That approach will help his players adapt to their new coach gradually, putting everyone in the best position to succeed long term.
Gallagher's time to shine under Potter
There was a hint of a smile, but Conor Gallagher ultimately did well to contain his excitement under difficult circumstances after scoring a dramatic winner against Crystal Palace. For Chelsea's young midfielder, though, there was plenty to smile and be excited about after a memorable afternoon against his former club.
In scoring his first goal with the Blues – and first since February with Palace – Gallagher may have done more than seal an important 2-1 win at Selhurst Park; he may have also bolstered his case for more opportunities and an increased role with a magical moment in Chelsea's maiden Premier League outing with Potter at the helm.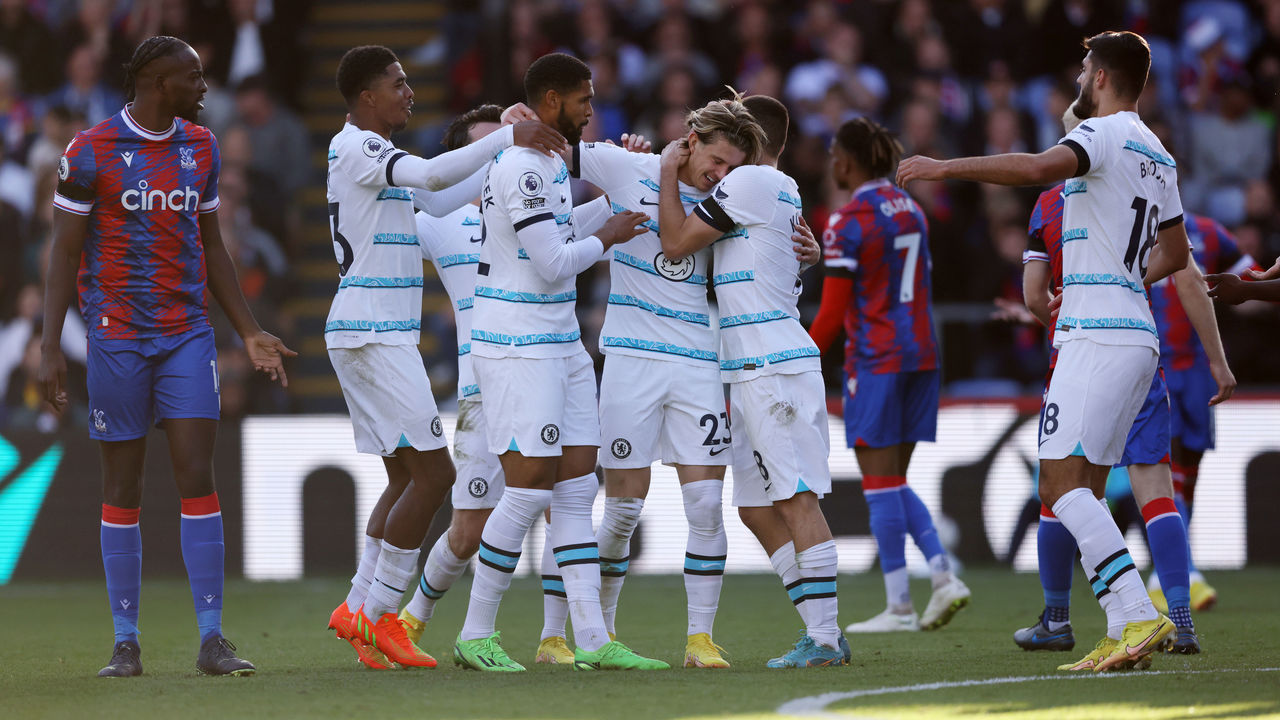 Coming on as a substitute with less than 20 minutes remaining in a tight contest at his old stomping ground, Gallagher unleashed a sensational, match-winning strike in the 90th minute to hand his former squad a heartbreaking loss.
It was a moment long in the making for the 22-year-old, who struggled for playing time under Chelsea's previous coaching regime led by Thomas Tuchel. But Gallagher's world-class talents were impossible to ignore after a wildly successful season on loan at Palace, a season that earned him a spot with the Blues for the 2022-23 campaign.
After showing his new boss what he's capable of, Gallagher was deservedly beaming with optimism to close out his unforgettable Saturday.
"It's massive, just to get that confidence back up a bit," he said. "I want to kick on from here."
Double whammy for Vieira, Palace
Watching former standout Gallagher score a last-gasp winner wasn't the only pain point for Patrick Vieira and Crystal Palace on Saturday.
The Frenchman was left fuming after referee Chris Kavanagh decided not to send Thiago Silva off in the first half; the veteran defender, while stumbling to the ground, stretched out his arm and appeared to intentionally claw the ball away from Jordan Ayew to deny the Palace forward a possible scoring opportunity.
Kavanagh only showed Silva a yellow card, a decision that was upheld after a VAR review. Vieira, incensed, was booked for his protestations. To make matters worse, Silva assisted Pierre-Emerick Aubameyang's goal only five minutes later, rising up to knock a header into the striker's path before Aubameyang smacked the ball into the bottom corner.
"Regarding the incident with Thiago, it's something I don't want to talk about. It's difficult for me to understand it and accept it. It's better sometimes to be quiet and not talk about it," Vieira said after the loss.
"I don't want to talk about it because I believe the referee got it wrong. If I say what I think, I will be in trouble, so it's better for me not to talk about it."
Jose Mourinho would be very proud.
Fulham's no good, very bad day
One probably couldn't have scripted a more disastrous outing for Fulham ahead of Saturday's 4-1 defeat against Newcastle United.
At every possible turn, the Cottagers' day went from bad to worse. Nathaniel Chalobah being sent off in the eighth minute turned out to be merely the tip of the iceberg, as Callum Wilson opened the scoring for the visitors three minutes later.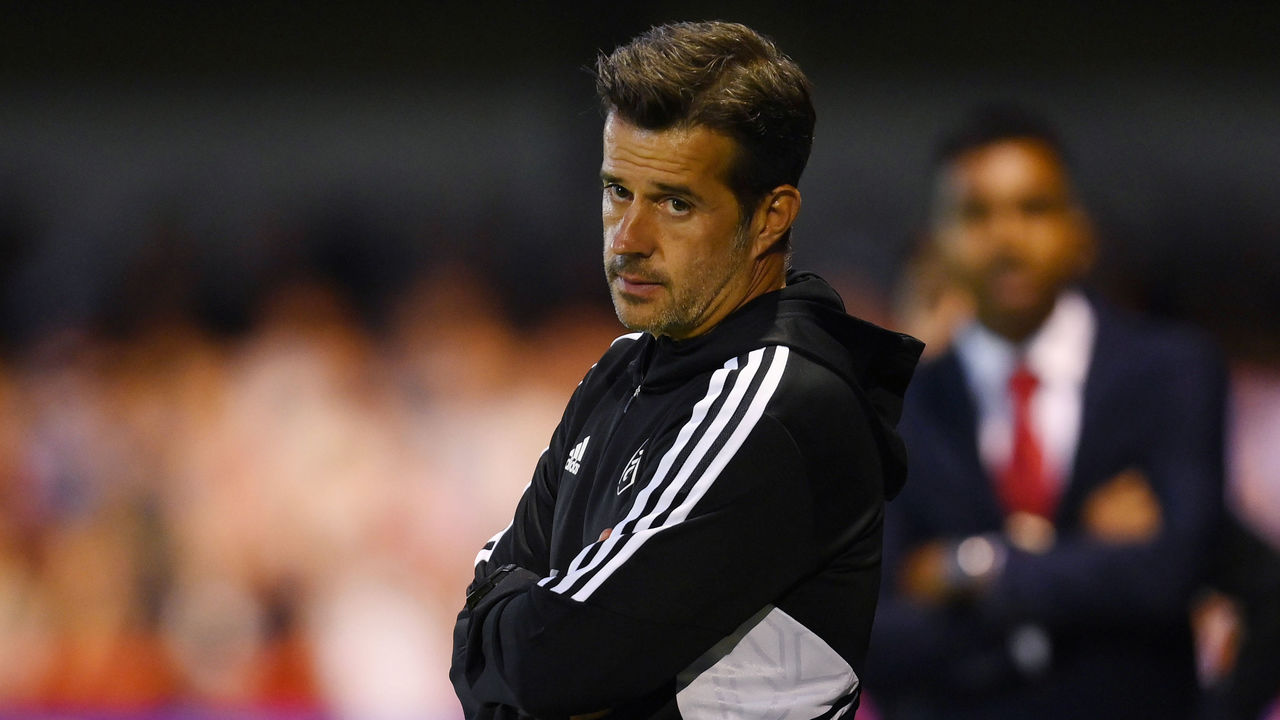 By the time the halftime whistle mercifully came around, Fulham were 3-0 down – a score that included a stunning Miguel Almiron volley – and, of the utmost concern, had watched leading scorer Aleksandar Mitrovic exit with an apparent ankle injury. Debutant Layvin Kurzawa picked up a first-half knock, too.
Almiron, rubbing salt in the wounds, added another goal in the second half.
Bobby De Cordova-Reid's late tally was scant consolation for Fulham, who must hope Mitrovic's ailment isn't significant. One bad day at the office shouldn't make Marco Silva too anxious, but a serious injury to his talisman would be cause for extreme concern.
Other Articles