And … breathe. After a flurry of deadline-day moves, theScore picks out the winners and losers from the most unpredictable summer transfer window of our time.
Winner: Real Madrid
While winning all there is to win in the European game in recent years, Real Madrid slowly amassed young talent, knowing the time would come to replace the stalwarts who've led them to glory. The club planned in advance, signing replacements before they were needed. Vinicius Junior signed his contract one year before Cristiano Ronaldo departed, Ferland Mendy served his apprenticeship under Marcelo as the Brazilian's career was winding down, and Eder Militao took notes from Sergio Ramos before the longtime captain left for Paris Saint-Germain.
Madrid took the same approach with Eduardo Camavinga and Aurelien Tchouameni, signing the French midfielders as eventual replacements for Casemiro and Toni Kroos. Fede Valverde, another young player signed from South America, is also carving a role for himself as Luka Modric's potential successor.
Tchouameni, though, is the headliner. With the 22-year-old already part of the squad, having joined from AS Monaco in July for a fee of up to €100 million, Madrid president Florentino Perez knew he could afford to sell Casemiro to Manchester United. The club even received a sizeable €70 million for the 30-year-old midfielder. Madrid have managed to set themselves up for the future while recording a net transfer profit over the last two years.
Loser: Cristiano Ronaldo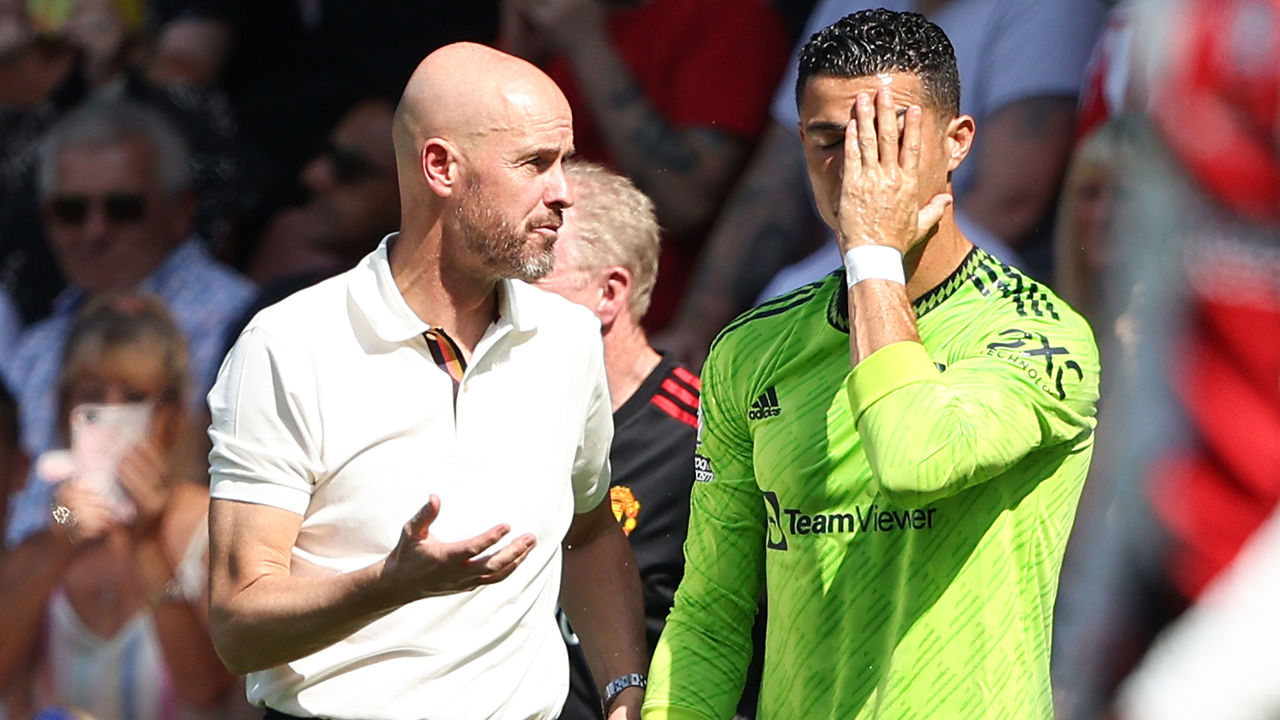 Everyone knew Ronaldo wanted out of United. The problem was finding a club willing to take him. No such outfit emerged, leaving the five-time Ballon d'Or winner with no choice but to stay in Manchester and forgo a year of Champions League football.
Publicly, United boss Erik ten Hag insisted Ronaldo was always part of his plans. The 37-year-old also quashed rumors online, denouncing many of them as "lies." But reports of his discontent only grew louder. Longtime agent Jorge Mendes reportedly met with Bayern Munich, Chelsea, AC Milan, and PSG, among others, but returned each time empty-handed. The summer came and went without anyone making a real attempt to bring one of the greatest players of all time onboard. It's hard to believe.
Or is it? Most of Europe's top clubs had already secured quality strikers by the time Ronaldo reached for the exit. Adding him would've simply disrupted what these teams had built. And in ironic fashion, Ronaldo could yet disrupt what Ten Hag is trying to build at Old Trafford: a system that requires a substantial amount of work off the ball, his only glaring weakness.
Loser: Leicester City
Brendan Rodgers cut a despondent figure all summer. Leicester City's financial situation made for grim reading – they lost £120 million over the last three seasons – and Rodgers soon accepted he'd have to coach more or less the same squad that finished in a disappointing eighth place last term.
If anything, Leicester are worse off following the departures of longtime captain Kasper Schmeichel and talented defender Wesley Fofana. Even with £70 million banked from Fofana's move to Chelsea, the Foxes couldn't make any significant signings. The club could only stump up a reported £15 million for Wout Faes, who was brought in to be Fofana's replacement.
"With the greatest respect, we have not had the help in the transfer market that this team has needed," Rodgers told BT Sport after Thursday's 1-0 loss to Manchester United.
Fortunately, Rodgers can still call upon the likes of Youri Tielemans and James Maddison. The two midfielders drew admiring glances from several Premier League rivals, including Newcastle United, who reportedly made multiple bids for Maddison. But that's no consolation. Leicester are stuck with one of the oldest squads in the English top flight and remain heavily dependent on a 35-year-old Jamie Vardy.
Winner: Edwin van der Sar
Ajax chief executive Van der Sar sold Lisandro Martinez and Antony to former club Manchester United for a whopping €157 million in guaranteed money, comfortably padding the coffers with enough cash to see the Dutch champions through the next decade and beyond. Even if Martinez and Antony succeed at United, it will prove a ridiculous sum.
It isn't the first time Van der Sar has secured a king's ransom for his most coveted players. The Dutchman has developed a sneaky reputation as one of the most proactive CEOs in European football. Instead of lamenting Ajax's role as a selling club, Van der Sar has embraced it. He wants to maintain the club's status as a port of entry for some of the world's best young talent, and to do that, he has to continue to sell players at staggering value. Each transfer paves the way for the next prodigy to come through.
Ins and outs in recent summers
| Year | Income | Expenditure | Net Spend (+/-) |
| --- | --- | --- | --- |
| 2019 | €218M | €59M | +€159M |
| 2020 | €109M | €63M | +€46M |
| 2021 | €46M | €18M | +€28M |
| 2022 | €216M | €105M | +€111M |
Given United's usual desperation at this time of year, Van der Sar couldn't have played the situation better. Ten Hag really wanted Martinez and Antony, and United really wanted to please their new manager. Van der Sar rejected multiple bids before accepting United's €100-million offer for Antony. He must've known the Red Devils would come back every time with a better figure. And they did.
Winner: Joan Laporta
At around this time last year, Laporta revealed that Barcelona had accrued a scarcely believable €1.35 million in debt. Even with the departure of Lionel Messi, the club struggled to create enough cap space to register new signings. Barcelona's spending limit stood at minus-€144 million. It couldn't have been worse.
So Laporta had to take action. After setting up a line of credit worth €550 million, the 60-year-old began to sell off assets for immediate cash payments in the hundreds of millions. Barcelona ended up with a staggering lump sum of €667 million after trading away future income from domestic television rights and selling 24.5% of its production studio.
Armed with a war chest to tackle the transfer market, Laporta sanctioned deals for Robert Lewandowski, Raphinha, Jules Kounde, Franck Kessie, and Andreas Christensen, committing around €150 million in fees and even more in wages to sign the quintet. Barcelona also offloaded Philippe Coutinho and Oscar Mingueza for €23 million and further trimmed their payroll by allowing several players – including Sergino Dest, Nico Gonzalez, Clement Lenglet, and Samuel Umtiti, to leave on loan. Other outcasts terminated their contracts entirely.
Laporta had to mortgage the future to get everything done, but the fact he managed the situation at all is worth celebrating.
Loser: Chelsea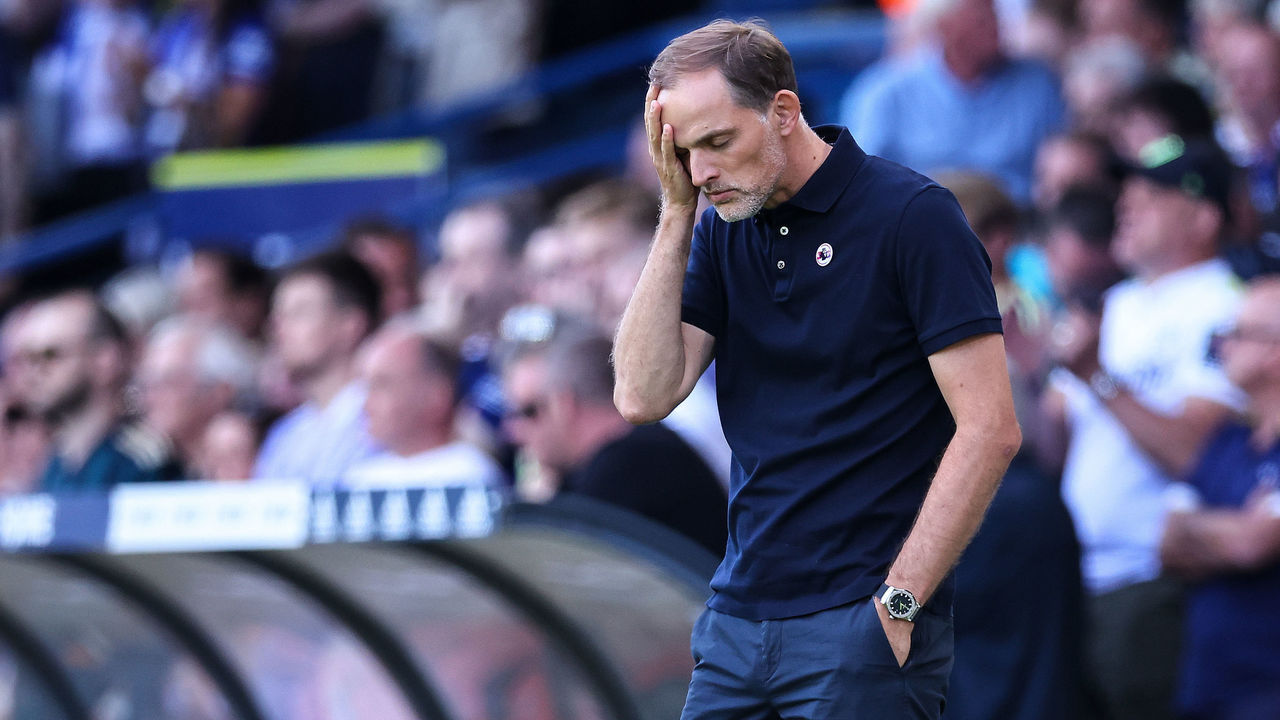 Chelsea spent an estimated £242 million this summer. Somehow, they didn't improve their squad.
Although Thursday's last-minute move for Pierre-Emerick Aubameyang solved a glaring need at the center-forward position, the Blues barely did enough to cover the positions each of their departing players had vacated. Todd Boehly, who replaced respected figure Marina Granovskaia as sporting director after taking over as co-owner, showed no interest in negotiating anyone down from their asking price. In the end, Chelsea overpaid for Fofana after facing resistance from Leicester and stumped up an amount not even Manchester City would match for Marc Cucurella. Boehly also put a lot of faith in Raheem Sterling, a player who tends to dither in possession and miss chances in spectacular fashion.
Chelsea missed out on several targets as well. Kounde, Matthijs de Ligt, and Nathan Ake slipped through their fingers, Barcelona commandeered negotiations for Raphinha, and reported target Gabriel Jesus opted to join Arsenal. Factor in the players they lost – including Christensen, Antonio Rudiger, Romelu Lukaku, and Timo Werner – and it doesn't feel like Thomas Tuchel has secured any definitive upgrades. They're not worse than the side that finished runners-up to Liverpool in the League Cup and FA Cup finals, but they may not be any better either.
Loser: Christian Pulisic
Pulisic needed a fresh start. Tuchel only started him 13 times in the Premier League last season and offered no indication the American would get more playing time at Chelsea. When Manchester United emerged as a potential destination for the 23-year-old, it seemed like a good opportunity for him to shine, even on loan, in the months leading up to the World Cup. Anything but the status quo looked attractive.
Now, Pulisic is stuck on the fringes of Tuchel's squad. That's less than ideal for him and the United States men's national team, and it's a concern for fans who'd hoped Pulisic would lead the country into the knockout rounds of the World Cup for the first time since 2014.
But Pulisic won't start for Chelsea if Sterling is healthy. Hakim Ziyech is also competing for minutes on the right wing, leaving the former Borussia Dortmund star with little hope of breaking into Tuchel's side before the World Cup kicks off in November.
Winner: Jose Mourinho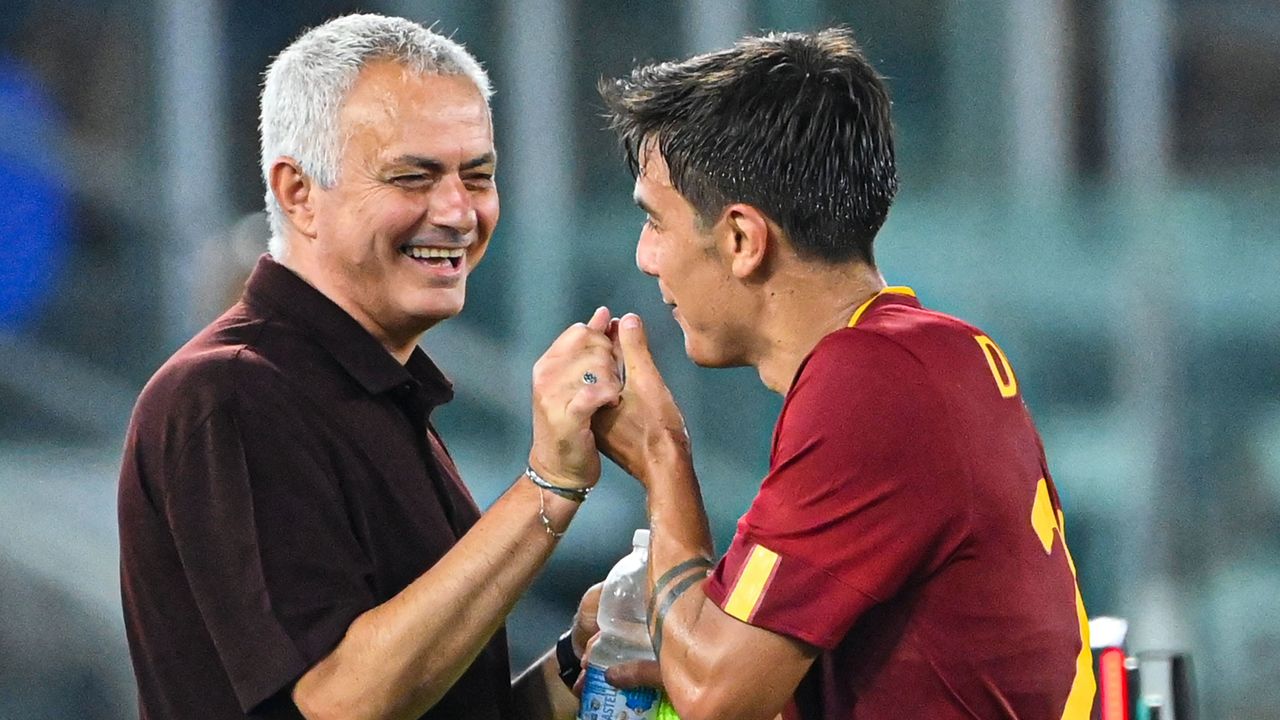 Mourinho is happy. That says it all.
Roma have put together a competitive squad with a relatively tight budget, relying on free transfers to bolster Mourinho's options in virtually every position. Paulo Dybala, the crown jewel of the Giallorossi's transfer campaign, has already been celebrated as the club's biggest-ever signing, having drawn tens of thousands into the streets for his unveiling. While less spectacular in stature, Nemanja Matic and Andrea Belotti add much-needed depth, and Georginio Wijnaldum will bring energy to Roma's midfield when he returns from injury.
Mourinho finally has a team that can compete for a berth in next season's Champions League. Whisper it quietly, but his squad could even make a dramatic push for the title.
Winner: PSG
PSG decided they had enough star power. It was time for them to add substance to their stylish outfit. With talent-spotter Luis Campos replacing Leonardo as sporting director, Les Parisiens targeted players who'd bring balance to their top-heavy squad. And they arrived in the form of Vitinha, Fabian Ruiz, Carlos Soler, Renato Sanches, and Nordi Mukiele. PSG also exercised their option to buy promising left-back Nuno Mendes for €40 million and sold off players who had no future in Paris.
The club finally recognized that success in Europe only comes with a solid core, not a collection of bloated egos. It now has a team of players who will push each other and compete for minutes. Newly appointed manager Christophe Galtier will have enough players to rotate when necessary. After spending so many years chasing some of the world's brightest stars, PSG spent money in a far more democratic way.
Loser: The rest of Ligue 1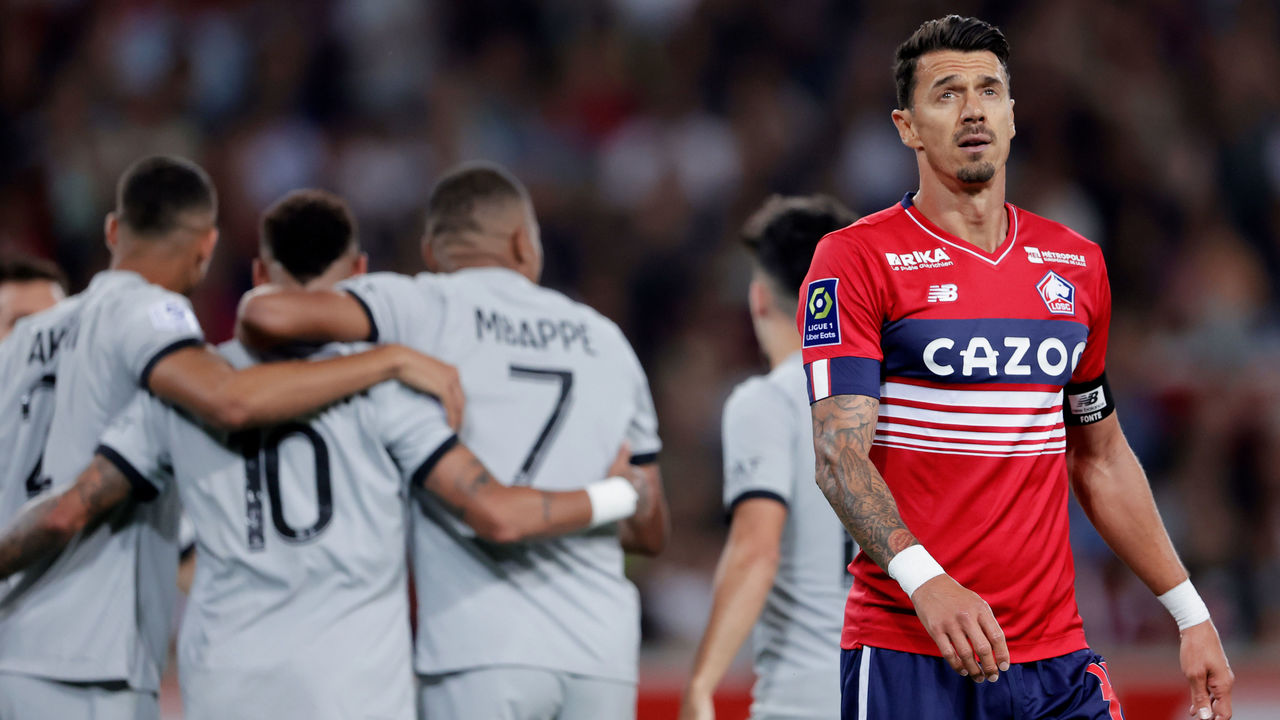 Ligue 1 lost a ton of star power, and the gap between PSG and the rest has widened. Lille, who seemed like the only club willing to stand up to the capital club, sold a number of their protagonists, including Sanches, Sven Botman, Amadou Onana, and Zeki Celik. Lyon shipped promising Brazilian playmaker Lucas Paqueta to West Ham United, and AS Monaco surrendered up-and-comer Tchouameni to Real Madrid. While Ligue 1 once again proved itself as fertile ground for talent, it's now facing a barren run before it harvests its next crop.
Other Articles