Martin Braithwaite is relishing the opportunity to revive his career across town with Espanyol after his Barcelona spell turned sour.
Barcelona fans booed Braithwaite in August because they believed, incorrectly, that he was undermining the debt-ridden club's ability to bankroll its now-infamous summer spending spree. Eventually, everyone moved on: The Danish forward sorted out his contract situation and departed for Espanyol, while Barca president Joan Laporta used financial gymnastics to register seven new players.
"I don't take things too personal because a lot of the things that happened, it came from stuff from the media and things like that," Braithwaite told upsfootball via video call. "People don't really have a real image about what happened."
The forward was being scapegoated for the mismanagement that seemingly dictated his exit after two-and-a-half years with the Blaugrana.
"I always gave 100% for the club from the first day I came, and that's who I am," Braithwaite said, adding, "that's what the fans deserve.
"I always represented the club in a perfect way. That's who I am wherever I am," he continued. "As long as I can look myself in the mirror every day before I go to sleep, then I'm happy about myself."
Espanyol's interest offered an escape route, but one that only stretched a few miles across the city of Barcelona and would barely affect Braithwaite's family life.
"The only thing I had to do is just drive across the town to training," he said. "That's the only thing that is different."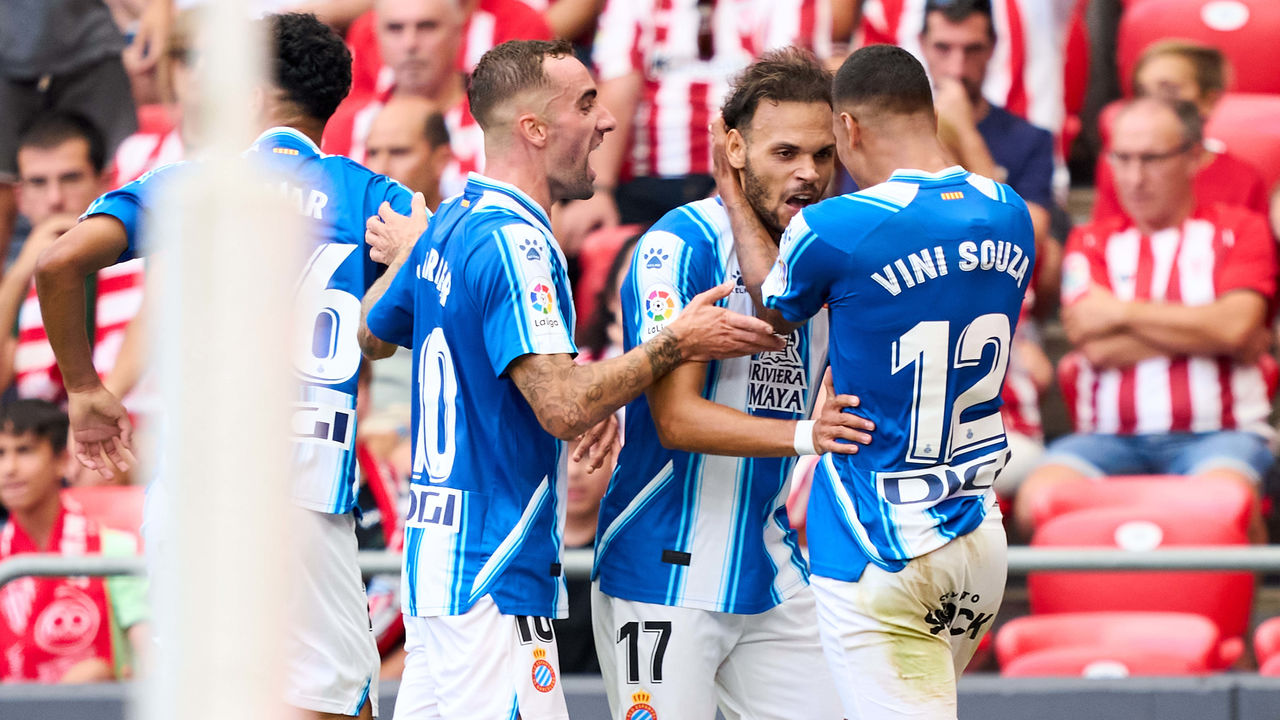 There were plenty of other aspects that appealed to Braithwaite. He got a good vibe from a conversation with Espanyol head coach Diego Martinez, and he's enjoying his attacking freedom in the tactician's otherwise detail-orientated system.
Braithwaite also admires certain aspects at Espanyol that seem a world away from his final days with Barcelona.
"(There's a) family vibe, in a way," he explained. "It's a smaller club than what I came from, but you have big hearts in the club. And what surprised me is the fans are really, really passionate about the club. You can feel it."
Espanyol are positioned 14th ahead of La Liga's midweek fixtures. Despite a modest return from their opening nine league matches of the season, Braithwaite is confident they'll soon rise up the table. Espanyol have only faced two of the six sides currently below them in the standings.
"We've played against a lot of good teams in the league, and we've been in the game with all of them. We could have won all the games," Braithwaite said.
"I really believe that we can do something really good this season."
<
The post Braithwaite embracing Espanyol 'family' after rough ride with Barcelona appeared first on UpsFootball.
Other Articles