The Champions League returns with the quarterfinals this week. Here's a breakdown of the four matchups on tap in Europe's premier club competition, along with predicted outcomes for each tie.
Manchester City vs. Bayern Munich
First leg: April 11 (Etihad Stadium)
Second leg: April 19 (Allianz Arena)
Joshua Kimmich, speaking after Bayern Munich and Manchester City were pitted against each other in a colossal clash, said it best when he opined, correctly, that "every football fan will be looking forward to the two games because it's two top teams facing off."
More than any other quarterfinal tie, this one looks like a true toss-up. Both teams are bursting at the seams with elite talent, especially up front; superhuman scoring machine Erling Haaland, who has 10 goals in his last three matches – and a remarkable 44 across all competitions this season – headlines that enviable group. In a matchup with such fine margins, the coaches will play an outsized role. The tactical wrinkles and in-game decisions of celebrated managers Pep Guardiola and Thomas Tuchel, familiar adversaries and noted admirers of one another, will push the pendulum either for, or against, their respective teams. In order to take another step toward winning an elusive Champions League title with Manchester City – and his first, personally, in over a decade – Guardiola will have to outwit the man who got the better of him in the 2021 final, when Tuchel guided Chelsea to victory.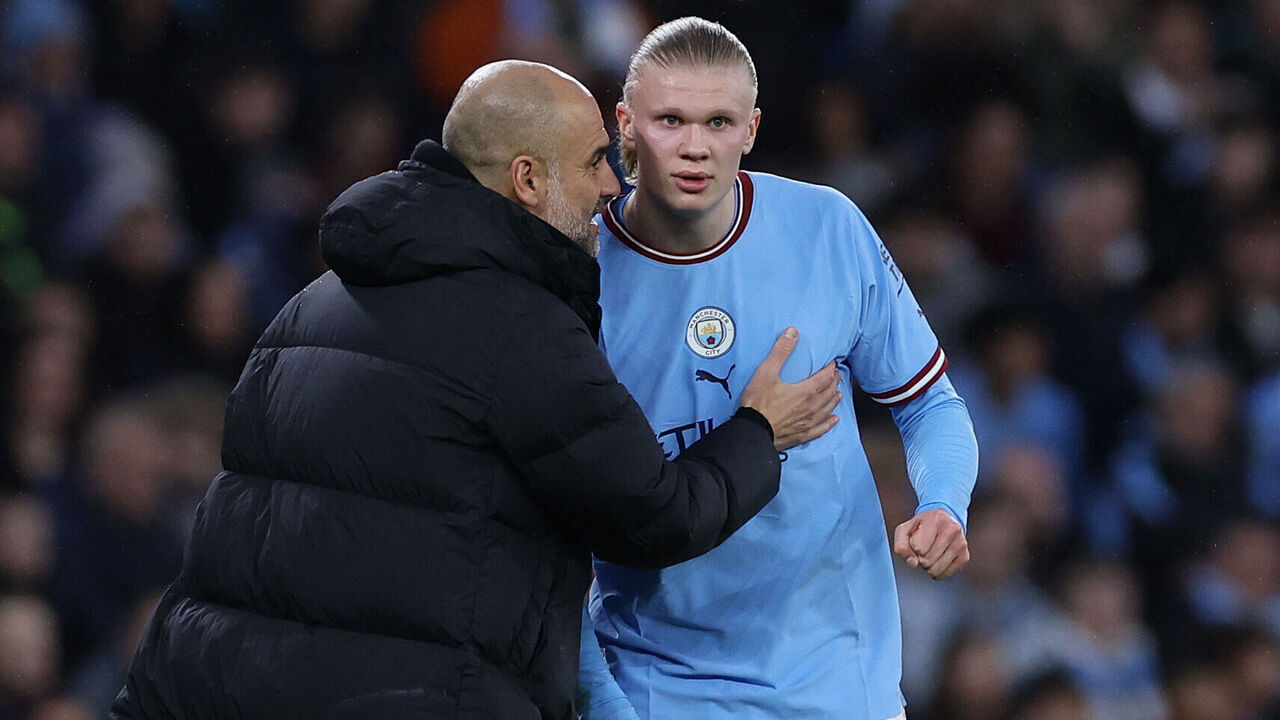 "It doesn't mean I agree with that but absolutely we will be judged by this competition," Guardiola recently acknowledged when asked about his legacy at the Etihad. It's not fair, based on what he's accomplished over his sterling career on the touchline, but it feels like each Champions League knockout match is now a referendum on his coaching career. This will be no different. Every decision will come under scrutiny.
Will he opt for a system that puts four natural center-backs on the pitch again, as he has in recent games? Would that be wise against a team with standout wingers and full-backs, including the familiar face of Joao Cancelo, who are so dangerous when joining the attack? Is there any value in ceding more possession than usual in an effort to suck Bayern in and leave them exposed at the back against the red-hot Haaland? If not, who will help Rodri in an effort to dictate the play and tempo in midfield? So many fascinating questions for Guardiola – and, on the flip side, Tuchel – to carefully contemplate.
With nearly all else being equal, stability is of added importance. Bayern, despite opening the Tuchel era with a resounding win over Borussia Dortmund, are still finding their feet under the German manager. City, after hitting some speed bumps in early January, are finding their stride at the right time, scoring 21 goals in their last four outings. This was exactly the type of glamorous European fixture that Haaland was brought in to help decide. On current form, it's hard to bet against him doing precisely that.
Prediction: Manchester City advance after extra time
Benfica vs. Inter Milan
First leg: April 11 (Estadio da Luz)
Second leg: April 19 (San Siro)
After holding on, barely, in the previous round against FC Porto, Inter Milan were rewarded with another trip to Portugal for the quarterfinals, this time to take on Benfica, the best team the Primeira Liga has to offer right now.
"These two games against Benfica will be amazing with a great atmosphere," Simone Inzaghi said of the impending tilt. "Benfica are a strong side and a big club, who deservedly won their group. But we're a good side too and we want to get our fans dreaming again. It'll be an emotional and tough tie."
His claims about Benfica are accurate. About his own team, though, recent form suggests otherwise. At their best, Inter are defensively resolute and devastating on the counter. They're anything but at the moment. The sputtering Nerazzurri have one win in their last eight matches across all competitions, scoring just five times. Star striker Lautaro Martinez has a solitary goal in that span, spending more time writhing on the ground trying to win free-kicks than worrying the opposing 'keeper. Romelu Lukaku, meanwhile, is making an unfortunate habit out of missing point-blank chances. The team, as a whole, lacks sharpness in the key moments, too often throwing away good scoring opportunities with a wasteful final ball.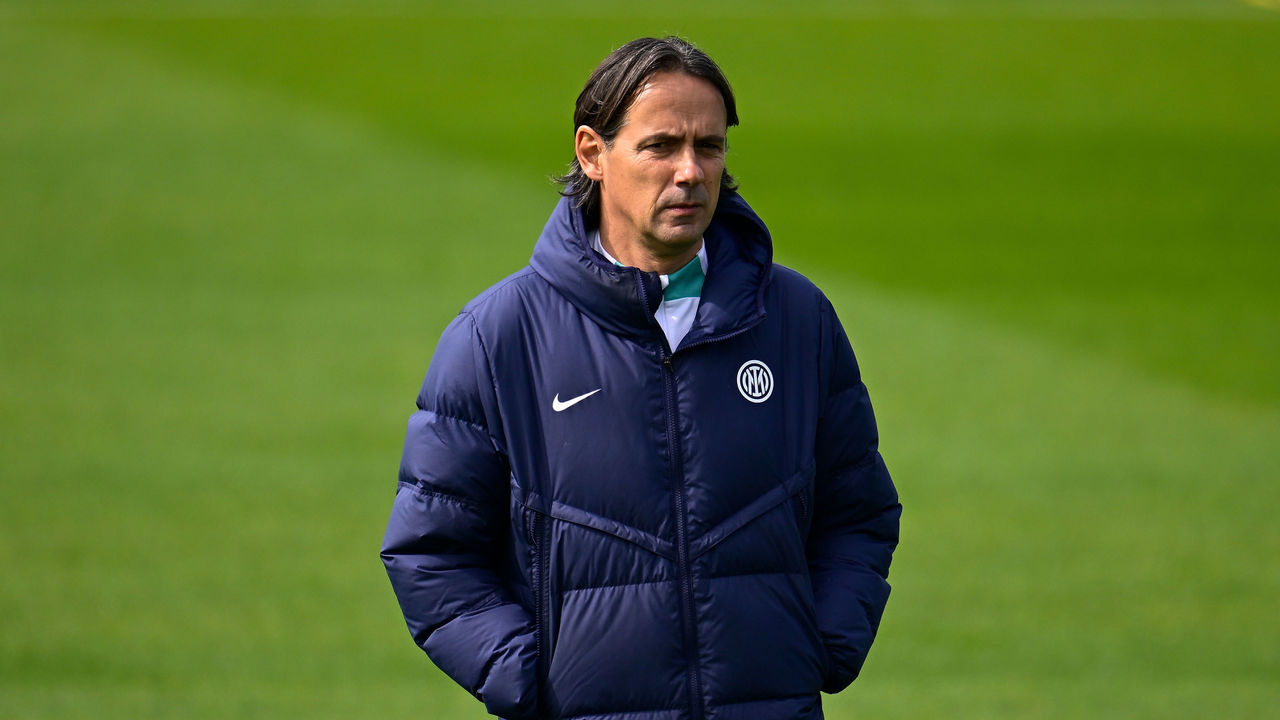 They got away with it against Porto, relying on a combination of the woodwork and Andre Onana's incredible reflexes to reach the last eight. But Benfica, who've been blitzing the competition all season long both domestically and on the continent with their uptempo approach under Roger Schmidt, will punish any Inter profligacy. Goncalo Ramos, in particular, will relish the opportunity to bolster his burgeoning reputation. The Portuguese striker, 21, has 17 goals in 23 league matches this season, adding seven in the Champions League (including the qualifying rounds). He'll match up against an Inter backline likely shorn of Milan Skriniar, who continues to deal with a back issue; Inter's defense isn't as formidable without the imposing Slovak, who also offers an attacking threat from set pieces. Equally important is the absence of vital midfield conductor Hakan Calhanoglu, who hasn't played since injuring his thigh with Turkey during the recent international window.
Rafa Silva and former Inter player Joao Mario, shining in support of Ramos this season, will have space to operate between the lines against the unnerved Italian side. Having been eliminated in each of their last five Champions League quarterfinal appearances, Benfica look well positioned to finally get over that hump.
Prediction: Benfica advance
Real Madrid vs. Chelsea
First leg: April 12 (Santiago Bernabeu)
Second leg: April 18 (Stamford Bridge)
Holders Real Madrid meet Chelsea in a rematch of last season's exhilarating quarterfinal where the Spanish side, for the millionth time in this competition, used a late flurry – including an extra-time goal from Karim Benzema – to stave off elimination and march on. Against a Chelsea squad – and club – in disarray, they shouldn't need the same histrionics.
Real Madrid continue to be underwhelming and inconsistent in La Liga; they're now 12 points adrift of leaders Barcelona. But in the biggest matches of the campaign, they've continued to display their winning DNA. Madrid steamrolled Liverpool in the previous round and blasted Barca 4-0 last week in the Copa del Rey semifinals. Now, with a place in the semis of "their" competition on the line, Carlo Ancelotti's team meets a Chelsea outfit on its third manager of the season, coming off a loss to Wolverhampton Wanderers, and without a goal in three games.
Not exactly daunting, is it?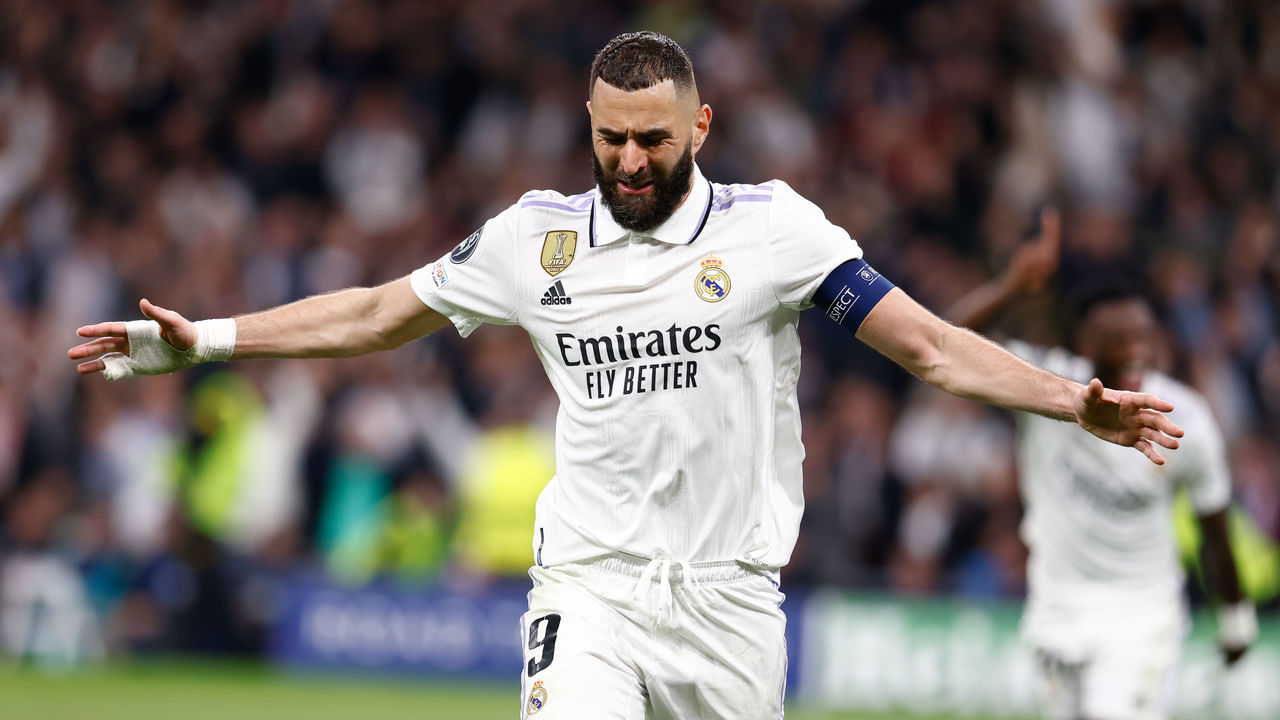 Even for an objectively talented squad – Chelsea's infamous transfer outlay in 2022-23 has been discussed ad nauseam – the Blues remain disjointed and inconsistent. Frank Lampard is back as interim manager until the end of the season after replacing Graham Potter, and, unsurprisingly, he's saying all the right things ahead of Wednesday's trip to the Spanish capital, trying to instill confidence in a team that badly needs it.
Anything can happen in football, of course. Enzo Fernandez, a shining light in an otherwise garbled season, might outplay Madrid's elite midfield. Joao Felix can catch fire at any moment and will relish this opportunity as an Atletico Madrid-owned player. Wesley Fofana, who looks set to anchor the revamped four-man defense Lampard is intent on using, could shut down Benzema. Reece James may do the same to Vinicius Junior. N'Golo Kante, rested at the weekend, can provide the spark that has been missing for Chelsea all year.
But sometimes the most obvious conclusion is the correct one. One of these teams is surrounded by a cacophony of distractions. The other, no matter what else is happening at the time, activates a zen-like mindset the instant the Champions League anthem starts playing.
Prediction: Real Madrid advance
AC Milan vs. Napoli
First leg: April 12 (San Siro)
Second leg: April 18 (Stadio Diego Armando Maradona)
Just over a week ago, this looked like a foregone conclusion.
Napoli were cruising right along toward the Serie A title, running over everything in their path, while Milan were winless in over a month, appearing susceptible defensively and blunt in attack. And then, out of nowhere, the Rossoneri produced an astonishing performance in Naples, blowing Luciano Spalletti's team away in an unforeseen 4-0 victory.
Having so often inflicted heavy defeats that forced the opposition to do some soul-searching this season, now Napoli were humbled and asking questions. Was the absence of prolific striker Victor Osimhen, out with a groin injury, the only factor? Was the subdued showing from breakout star Khvicha Kvaratskhelia a sign of fatigue? Did Stefano Pioli uncover the secret to stopping the Napoli machine?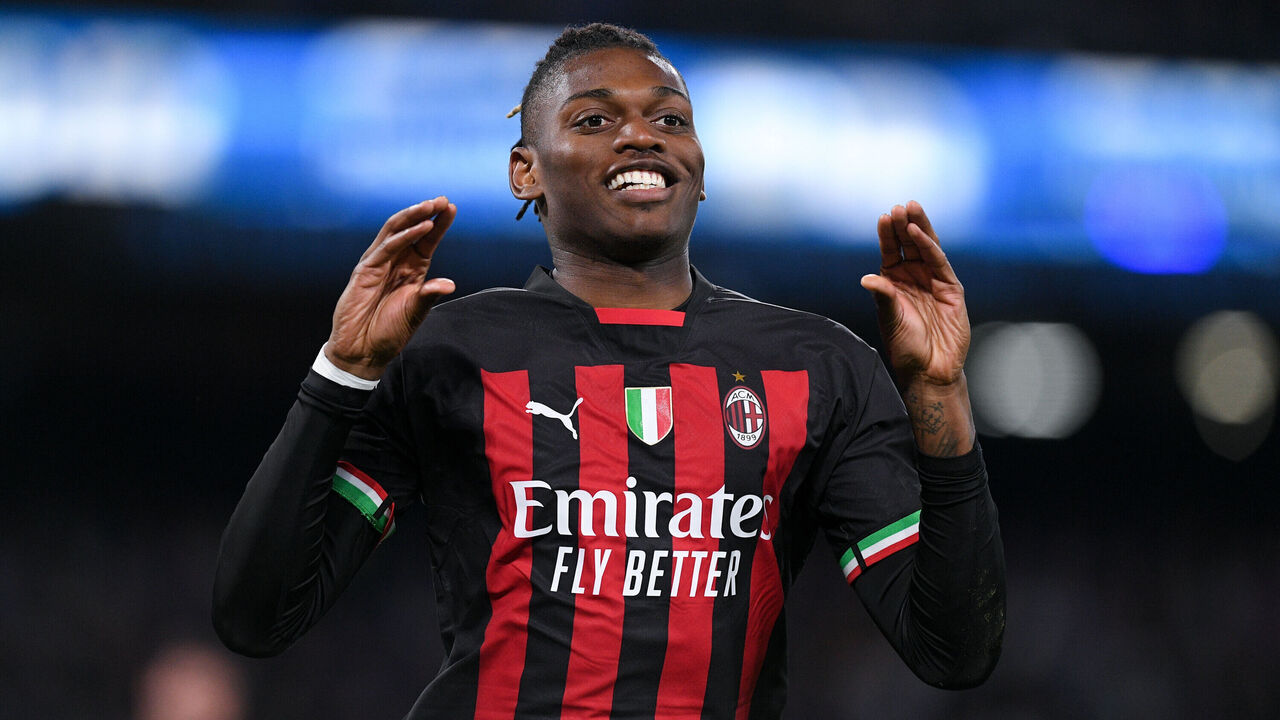 Osimhen's absence had a big impact – few players in world football mirror what the Nigerian brings to the table – but Napoli won all seven games played without him this season prior to the April 2 shellacking. Milan, then, deserve plaudits for simply outplaying Napoli in their first of three meetings over a 17-day span. Pioli ditched the back-three system he introduced midway through the season, reverting to a nominal 4-2-3-1 formation. The malleability of that setup, especially in midfield, flummoxed Napoli. Milan were able to beat Napoli's press at will, creating numerical advantages in the first phase of their buildup and, from there, they found either Rafael Leao or Brahim Diaz in areas where they thrive; the Portuguese winger, who scored two splendid goals, is devastating in open space, while the diminutive Spaniard is an adept dribbler who can navigate through tight corridors and combine well with teammates. With Sandro Tonali and Ismael Bennacer dictating play in midfield, that provided the foundation for Milan to shut down the runaway Serie A leaders.
Having seen that dismantling up close, how does Spalletti respond? Sweeping tactical changes aren't likely the answer. That would be an overreaction to one – admittedly very grim – performance. Osimhen is aiming to return and provide an enormous boost, which is doubly important in light of the apparent injury his replacement, Giovanni Simeone, suffered over the weekend. If Osimhen is available, he gives Napoli the ability to play more directly, which Milan have to account for. As a result, Pioli's team can't be quite so aggressive all over the pitch. That should give Napoli more time in possession to find passing lanes and get the ball to Kvaratskhelia in dangerous positions – as opposed to the recent defeat where he had to drop deep and beat multiple players just to get into the final third.
After facing questions about their resilience (or lack thereof) in recent seasons, Napoli had put that conversation to bed, pretty emphatically, this year by brushing off all challengers. Now they need to do it once more in order to reach the Champions League semifinals for the first time.
Prediction: Napoli advance
Other Articles