Here we go again.
For the second consecutive summer, Cristiano Ronaldo is attempting to engineer a transfer. Having bolted from Italy to rejoin Manchester United just one year ago, the Portuguese star is now reportedly looking to leave Old Trafford after a disappointing campaign in which the Red Devils failed to secure Champions League football.
The timing of his request isn't particularly helpful – United could have done with a couple extra months to sanction a sale and seek a replacement – but his departure could end up being a blessing for all parties involved. Ronaldo's fit within the squad has been a point of extreme contention since his return, and a rebuilding team under new manager Erik ten Hag would probably benefit from a more holistic approach instead of relying on an aging Ronaldo to be the focal point of an attack that needs rejuvenation.
Publicly, both the club and manager remain adamant United won't sell the 37-year-old. Privately, though, the message is likely very different.
Some of the rumored destinations for Ronaldo have serious flaws for various reasons: He will almost certainly not join Napoli or Roma, return to Sporting CP, or move to Major League Soccer. Meanwhile, Manchester City – who were linked to Ronaldo last year – now have Erling Haaland. With that in mind, here are four other landing spots that could make sense if the decorated forward gets his desired transfer before the Sept. 1 deadline.
Chelsea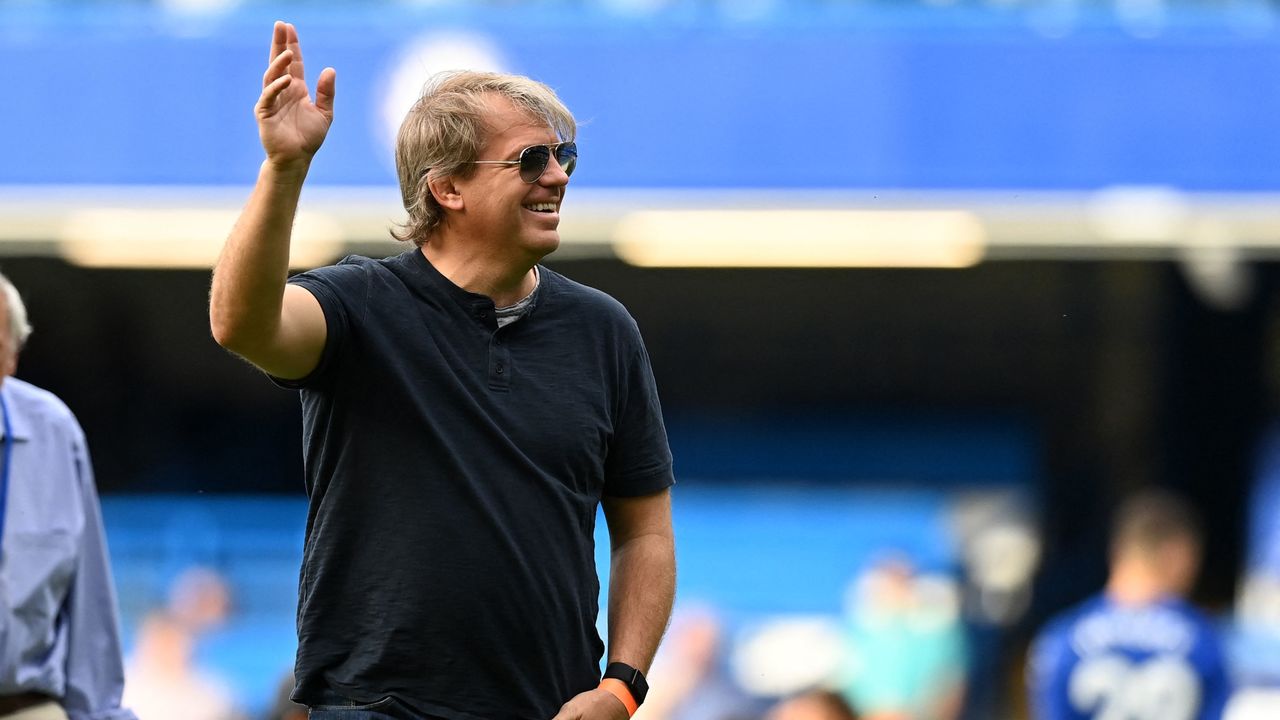 If he really is going to leave Manchester United – don't count out a change of heart just yet – this seems like the most likely option at the moment, regardless of Chelsea's impending deal for Raheem Sterling.
Jorge Mendes, Ronaldo's renowned agent, is making the rounds to convince one of Europe's top clubs to sign his client. Mendes reportedly met with new Chelsea co-owner Todd Boehly last month to discuss the prospect of Ronaldo swapping Manchester for London. Boehly, temporarily in charge of the Blues' transfer dealings amid organizational changes at Stamford Bridge, would surely be tempted to make an enormous statement signing early in his tenure. And from a PR perspective – although perhaps not from an on-pitch performance one – they don't get much bigger than this.
Chelsea have serious defensive issues to address right now in the wake of Antonio Rudiger and Andreas Christensen departing for La Liga. Once they fill the glaring hole in central defense – seemingly with Kalidou Koulibaly – attention can return to the attack. And with it, possibly to Ronaldo.
Paris Saint-Germain
Let's get wild.
One of the great inhibitors in the Ronaldo sweepstakes is, quite simply, cash flow. At most, only a handful of clubs can realistically afford to handle his gargantuan wages even if the Portugal captain is willing to reduce his salary to facilitate a transfer, as he's suggested.
That's the primary reason why Italy – and the likes of Napoli and Roma – can't be considered legitimate suitors. While amid their Serie A dominance, even Juventus felt the strain of paying Ronaldo and balancing that responsibility with other squad-building needs. The other clubs in Italy, then, don't really have the means to make the numbers work.
At Paris Saint-Germain, however, there are no such issues. Financial Fair Play (FFP) has failed to curb the exorbitant spending of state-backs clubs, thus allowing the game's wealthiest teams to largely do as they please in the recruitment space. Financially, PSG has the muscle to pull this off.

Whether it would actually make sense on the pitch and in the locker room is another matter entirely. PSG have reportedly turned down Mendes' advances over concerns about the former.
A veritable pantheon of excellent football minds have tried and failed to get PSG over the Champions League hump in recent years, with Mauricio Pochettino the latest to endure an unceremonious exit. Something is clearly amiss at the Parc des Princes. For so many respected managers to be chewed up and spit out, despite all having an absurd crop of talent at their disposal, suggests something is broken at the core of the club.
Aside from the hilarious tactical imbalance it would create, adding Ronaldo would surely just exasperate that existing issue. Then again, seeing him alongside Lionel Messi on the same team would, of course, be a fitting culmination to their era of dominance.
Bayern Munich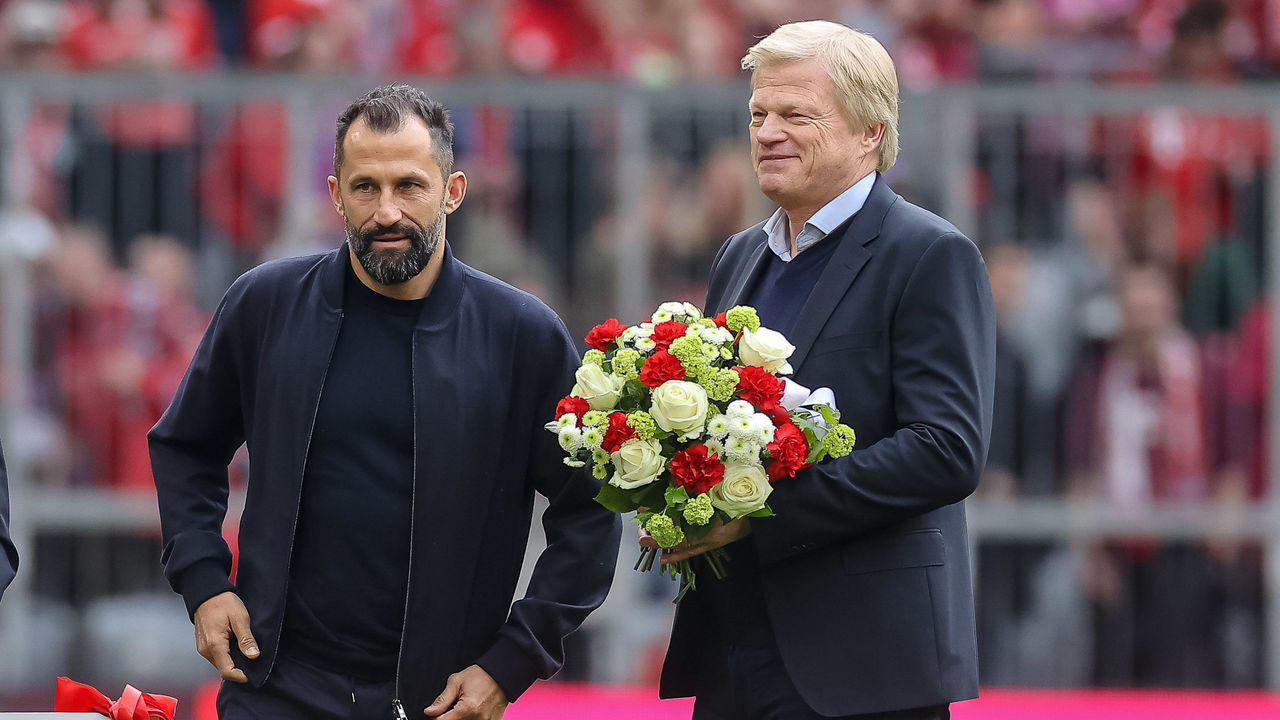 This is all dependent on Robert Lewandowski's future, really. If the prolific Pole stays put, adding Ronaldo is a non-starter.
"As highly as I rate Cristiano Ronaldo as one of the greatest, a transfer wouldn't be a fit with our philosophy," Bayern Munich CEO Oliver Kahn recently told German magazine Kicker, as translated by ESPN.
It's always good practice to be at least a little skeptical of executives when they're discussing transfer matters, but when Kahn says Ronaldo doesn't fit with the club's ethos of signing young talent, he's not lying.
Sadio Mane's addition this summer was the exception rather than the rule. Excluding free transfers and loans, Bayern simply don't allocate transfer capital to outfield players who are 30 or older. Before the Senegalese star, the last signing who fit that bill was Sandro Wagner – that was five years ago. The likes of Ivan Perisic, Douglas Costa, and Eric Maxim Choupo-Moting all arrived at the Allianz Arena either on a temporary basis or via free transfer in recent seasons.
But, again, that all came with the huge caveat that Bayern already employed world football's preeminent goalscorer. If Lewandowski leaves, especially late in the window, perhaps Ronaldo enters the equation.
Barcelona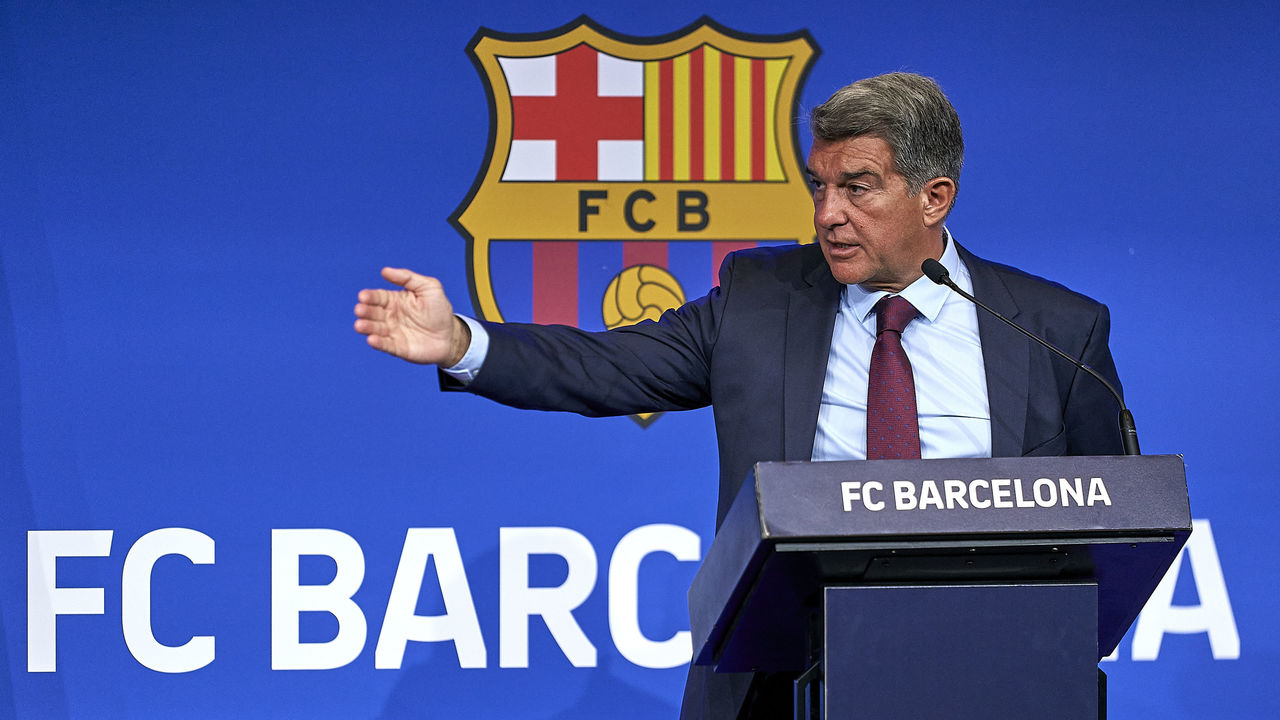 It's wildly unlikely, but this is, objectively, the most amusing option for a multitude of reasons.
The Messi connection is obvious, but more entertaining would be seeing Barcelona try to concoct a way to make the numbers work on any deal as they, quite literally, mortgage their future to bring in new players while apparently trying to avoid honoring deferred wages to current stars. Serious mental gymnastics is happening at the Camp Nou right now.
Also, seeing Ronaldo wearing a Blaugrana kit would just be surreal.
The aforementioned Lewandowski domino looms large here, too. Outspoken Barca president Joan Laporta is very publicly courting the Bayern Munich striker, who himself is seeking a new adventure after eight years in Bavaria.
If Barca – clearly willing to pull every economic lever there is to sign new players, consequences be damned – truly think they can sign Lewandowski, it's not a crazy leap to think they'd view Ronaldo as a realistic option in the event they miss out on Bayern's talisman.
For all our sakes, let's hope this happens.
<
The post 4 possible landing spots for Ronaldo amid transfer speculation appeared first on UpsFootball.
Other Articles