Everyone, take a breath. A most remarkable World Cup group stage came to an appropriately thrilling conclusion on Friday, as the knockout round was solidified following several days of non-stop drama. Below, we look back on the opening round of the tournament in Qatar by examining the biggest winners and losers from the past fortnight.
Winners: Plucky underdogs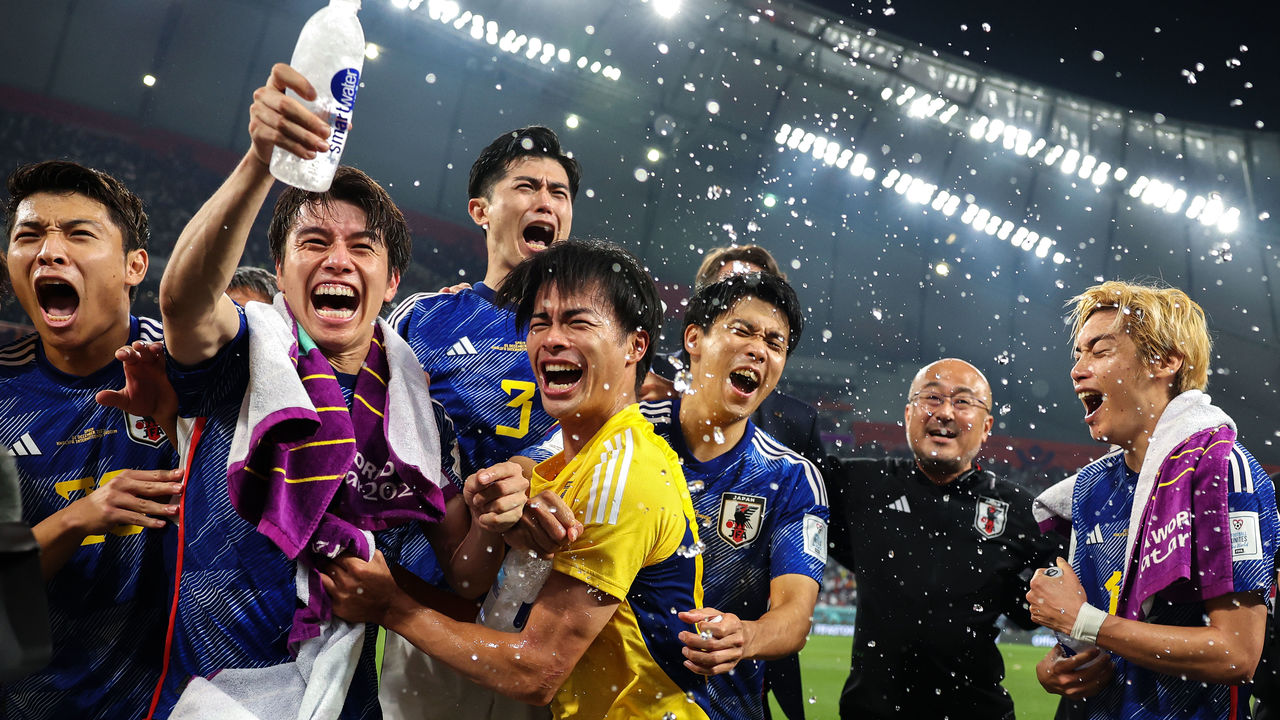 Who had Australia, Japan, Morocco, and South Korea on their bingo card?
Few outsiders gave these underdog nations a chance, and not just because of their chequered form heading into the tournament. Each of them drew opponents ranked inside the top 15, giving them little hope of advancing from – let alone topping – their groups, but they each found their own inner strength. Australia beat Denmark, Japan upset Germany and Spain, Morocco ousted Belgium, and South Korea stunned Portugal with a goal in the 91st minute. Those wins set them on their way to the round of 16.
Each of them relied on a strong defensive foundation to make history and scored goals off counters and high-pressing moves. But Japan stood out most from the chasing pack. Drawing strength from his substitutes, coach Hajime Moriyasu made in-game tactical adjustments to help his side knock off its heavily favored opponents. Japan ended up winning the group, and the team now has a chance to continue its unexpected run against Croatia.
Loser: Qatar
Strictly on the pitch, Qatar entered the competition widely viewed as the worst host nation the World Cup had ever seen – and it proved to be so. The Qataris set several unfortunate benchmarks during their brief tournament debut, becoming the first host to lose its opening game and, eventually, finish the group stage without a point. Qatar, with three defeats and a minus-six goal differential, officially finished last of all 32 competing sides.
Myriad issues off the field, both before and during the event, created a dark cloud around this tournament. Organizers were hopeful the action on the pitch – and ideally, a surprise showing from Felix Sanchez's team – would distract the world and change the conversation. It didn't. Not in the slightest.
Winner: FIFA (as always)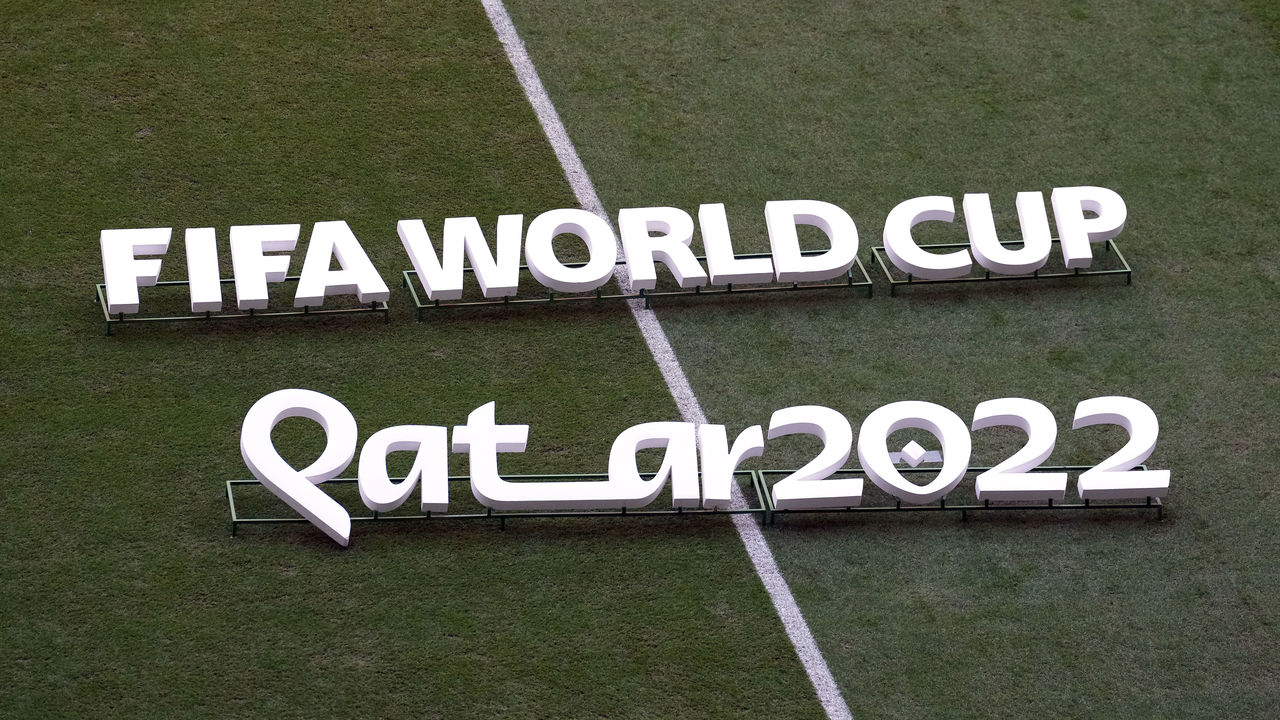 The World Cup that banned alcohol inside stadiums turned out to be the drunkest tournament of all. You can't make this up. Australia over Denmark. Poland hanging on by a thread in Group C. The absolute madness of Group E. South Korea's last-gasp win that simultaneously created tears of joy for Heung Min-Son and despair for Luis Suarez and Uruguay. Nothing can match the drama of the World Cup, particularly during the final round of group matches when permutations are being scoured and fortunes are changing every minute with each goal. Anyone rooting for chaos was more than satisfied this week.
No matter what, we're hooked. And FIFA knows it. Hopefully, football's governing body realizes that the current format – with four-team groups – shouldn't be tinkered with going into the expanded 2026 event. Asking FIFA to do the right thing may be a fool's errand, but after seeing the unrivaled excitement this format generated over the past few days, surely Gianni Infantino and his cronies won't ruin it. Right?
Losers: Belgium and Germany
Belgium, a rickety team very clearly on the decline coming into the World Cup, was always going to struggle, but few expected the Red Devils to be this bad. Roberto Martinez's tenure – and the "Golden Generation" – came to an unceremonious end with a group-stage exit. Kevin De Bruyne wasn't himself. Eden Hazard ran out of gas. Romelu Lukaku barely played. There were rumors of infighting and disharmony within the squad. Any way you slice it, Belgium's ouster after scoring just once in three games was humbling.
Germany, on the other hand, can count itself somewhat unlucky. The Germans dominated against Japan but lost, tied Spain, and racked up four goals in a hectic victory over Costa Rica. And yet, Hansi Flick's team still went home despite compiling the best expected goal difference of any side in the group stage. Undeserved? Possibly. But this is now the second consecutive World Cup in which Germany has fallen at the first hurdle. For a once-vaunted team, this was another sobering failure.
Winner: Marcus Rashford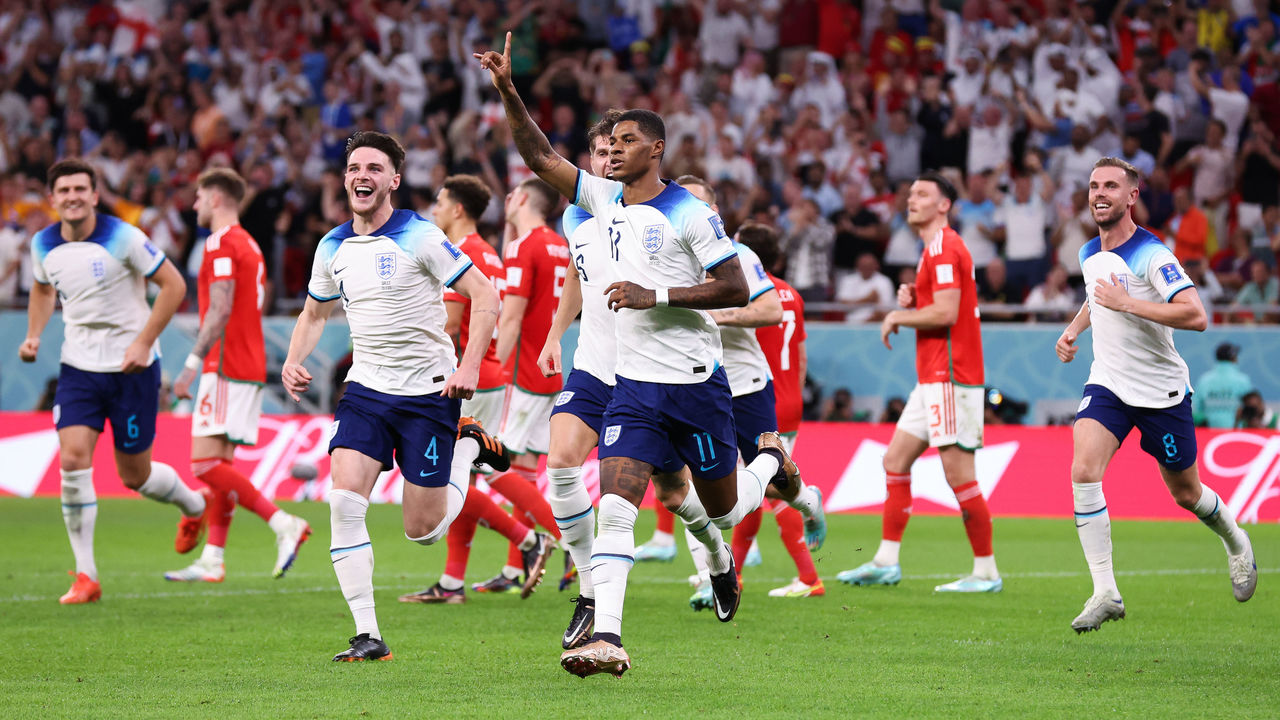 With three goals thus far, Rashford enters the knockout round as one of the World Cup's top scorers. While his efforts may have come against beatable opponents in Iran and Wales, the 25-year-old can nonetheless count himself as one of England's most important players in Qatar.
Rashford's come a long way over the last 12 months. His campaign against child hunger won him plaudits off the pitch, but his form at Manchester United dropped significantly. He only played a bit role in England's run to the Euro 2020 final, appearing mostly as a substitute, and faced racist abuse in the aftermath of his country's defeat on penalties to Italy. Now, Rashford's back to scoring goals, and given Harry Kane's only struggles, that's a very welcome development.
Loser: Gianni Infantino
FIFA president Infantino tried his best to defend Qatar, but he only made things worse. In his opening remarks, Infantino feigned sympathy for marginalized fans who felt unwelcome in Qatar and lashed out against the West over criticism of the host nation's human rights transgressions. "Today, I feel gay," the 52-year-old said in a flippant display that only inflamed tensions between FIFA and marginalized people. "This moral lesson-giving – one-sided – is just hypocrisy," the Swiss added.
Infantino stood by as Qatar's regime enforced a stadium ban on alcohol days before the start of the tournament, and FIFA then barred captains from wearing a rainbow-colored armband in support of the LGBTQ community. It all happened on Infantino's watch. For a man who initially ran for president on a promise of "change," he's ensuring the governing body stays stagnant in its ways.
Winners: Ajax and PSV's bank accounts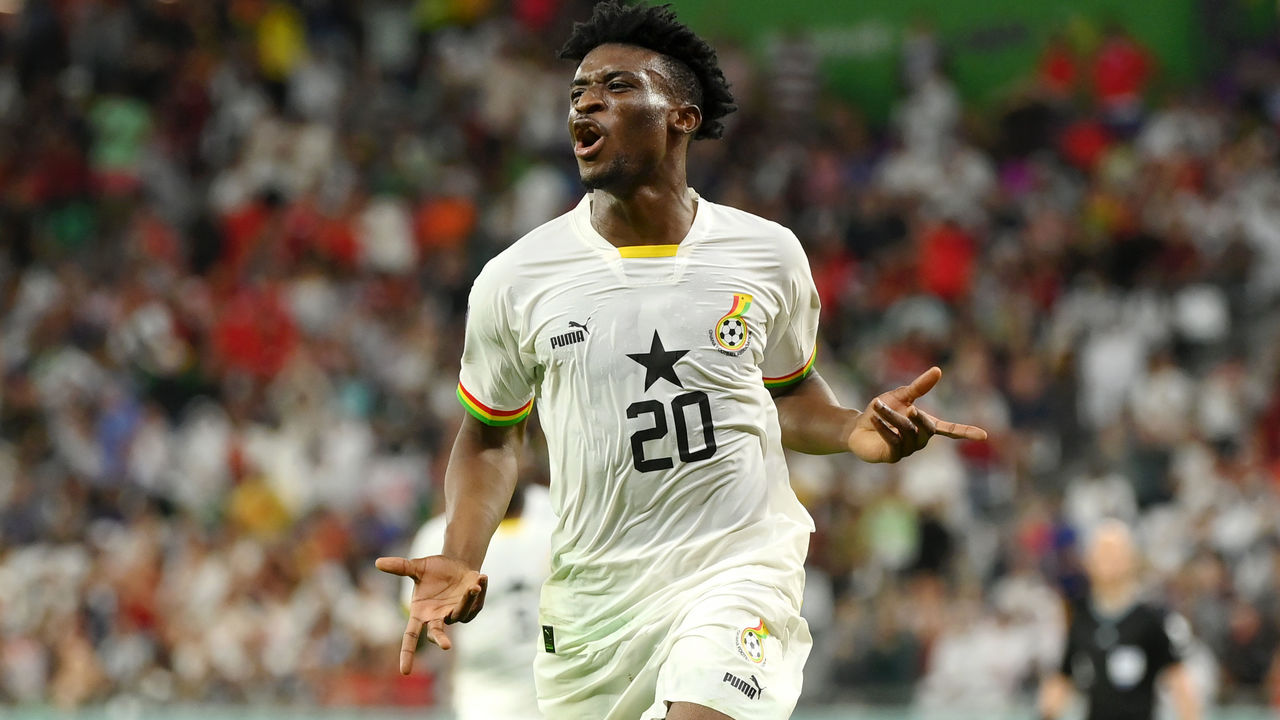 Ajax and PSV Eindhoven are laughing all the way to the bank right now. Their respective decisions not to sell Mohammed Kudus and Cody Gakpo are about to pay off – quite literally – very handsomely within the next six months. Both players were already in demand this past summer, with Premier League sides particularly expressing interest, but a move didn't materialize. Now, on the back of standout showings at the World Cup, the Dutch and Ghanaian stars have both boosted their stock.
Gakpo is carrying the Netherlands' attack, as the angular forward is tied for the tournament lead with three goals heading into the knockout stage. Kudus, meanwhile, provided a spark for the Black Stars. No player in Group H completed more take-ons or scored more goals than the 22-year-old. The price tag for both players is only going in one direction.
Loser: Denmark
Denmark built up a lot of goodwill after its run to the Euro 2020 semifinals, but it couldn't justify its dark-horse status in Qatar. The team finished last in its group with just a single point and goal scored. Kasper Hjulmand's team couldn't produce any offense, making several uncharacteristic errors in the process. The Danes also missed an early opportunity to take three points against Tunisia, which ultimately set the tone for their disappointing group-stage exit.
Denmark could've afforded a loss to France but not Australia, which needed a shootout win over Peru in the intercontinental playoffs just to get to Qatar. The Danes managed only three shots on target against the Aussies and ultimately conceded the goal that eliminated them off an avoidable counterattack.
Winner: Alvaro Morata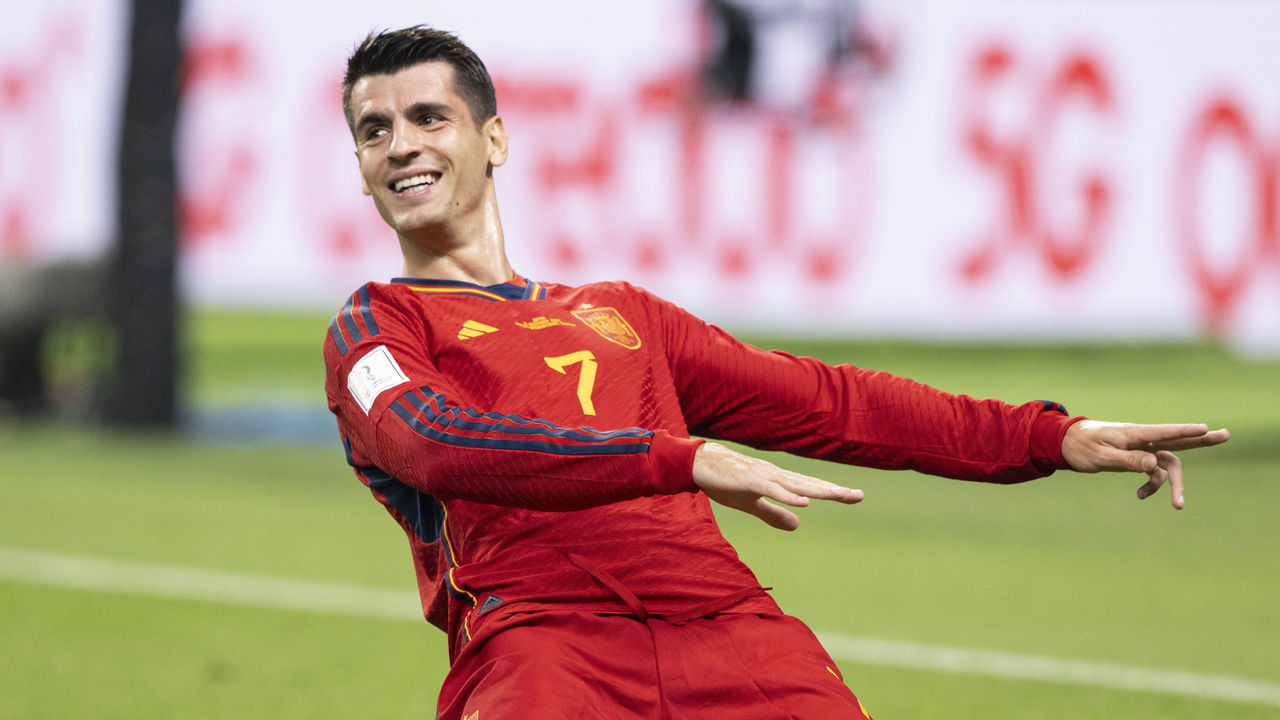 Morata often finds himself as the butt of jokes. Critics laugh at the scoring record of a player whose cost clubs an estimated €189 million in transfer fees and scoff at the number of times he strays offside. He's never scored more than 15 times in a single league season, yet he's played for some of the biggest teams in Europe.
However, he's shown he's indeed a quality striker during the World Cup. Morata came off the bench to score Spain's only goal against Germany, and his header against Japan ended up being one of La Roja's only worthwhile plays in an otherwise uninspiring 2-1 defeat on Wednesday.
The post Biggest winners and losers from wildest World Cup group stage ever appeared first on UpsFootball.
Other Articles