The World Cup is finally here – but not without its share of controversy and backlash. Here, theScore looks at the people who, for better or worse, will have the greatest impact on the tournament in Qatar.
Gianni Infantino
As human rights organizations called on FIFA to grant compensation in the hundreds of millions to migrant workers and their families, Infantino, the president of football's under-fire governing body, chose to defend Qatar from what he considered prejudicial criticism. Then, on Saturday, the eve of the first World Cup to be held in the Middle East, Infantino doubled down on his stance against the West, painting the media and countries from around the globe as hypocrites.
"For what we Europeans have been doing for the last 3,000 years, we should be apologizing for the next 3,000 years before starting to give moral lessons to people," the 52-year-old said.
Qatar has made some changes. It introduced a monthly minimum wage, allowed workers to move freely between employers, and set up a committee to oversee working conditions at World Cup sites. Still, many activists claim the country has failed to properly implement these new policies.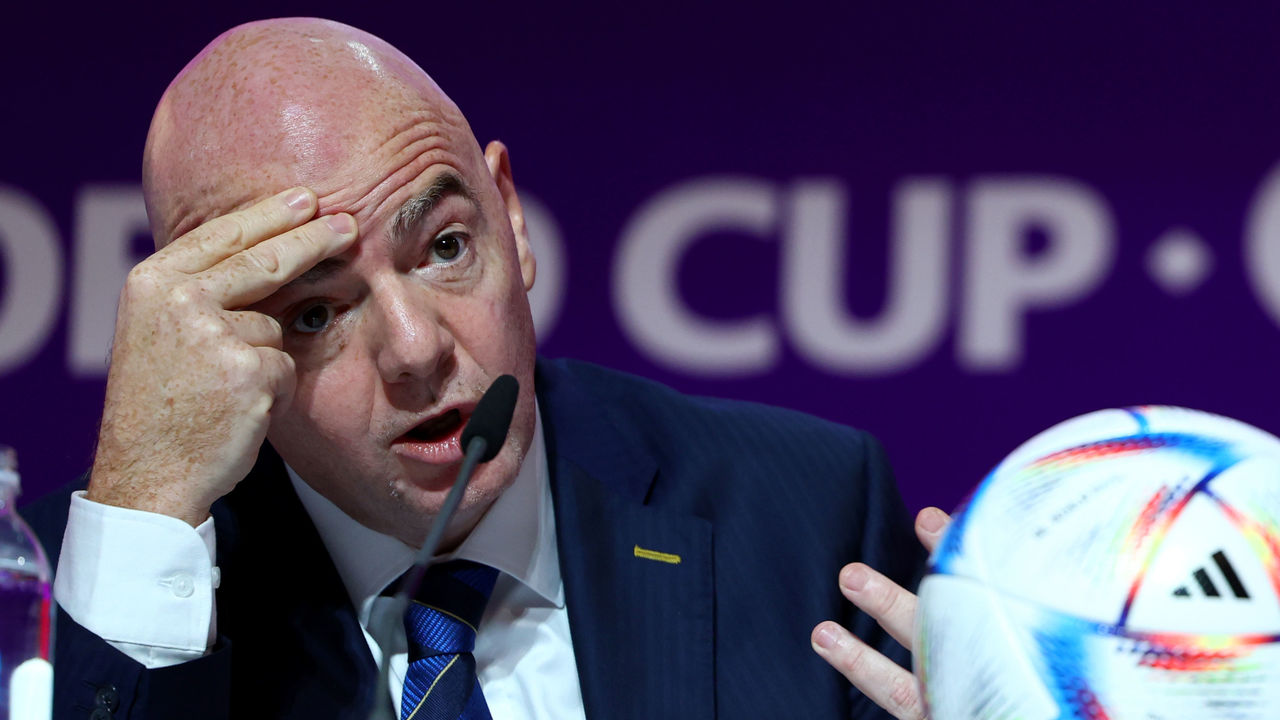 Infantino has tried to dismiss all the criticism as discrimination against Qatar's Islamic values. But his efforts to whitewash credible allegations of abuse have only inflamed the politics of this World Cup.
That's not to say it's the only tournament to ever take place in a politically charged setting. Think of the 1978 World Cup, which Argentina hosted under military rule, or the 1938 World Cup, which Benito Mussolini exploited to promote fascist ideals. The festival of football hasn't always been about football.
But this year's edition has sparked more outrage than any other. Activists, government leaders, and independent organizations have all affected the way we'll look at this World Cup. They'll continue to reveal the stories of marginalized communities in Qatar, while Infantino tries his best to change the narrative.
Lionel Messi and Cristiano Ronaldo
Entering their fifth and likely final World Cup, Messi and Ronaldo can burnish their legacies with success on the world's biggest stage. They've been inseparable since bursting onto the scene in the mid-2000s, waging an arms race in individual accolades, and it's fitting they're in Qatar together for one last run at the only thing missing from their trophy cabinets.
Of the two, Messi has arguably the greatest chance to prevail. As captain of Argentina's best team in years, the seven-time Ballon d'Or winner has helped to rebuild a program that suffered from a serial lack of leadership. Now riding a 36-match unbeaten streak into the tournament, Argentina is one of the favorites to lift the trophy.
Portugal isn't necessarily short on talent, but head coach Fernando Santos' restrictive tactics threaten to derail the national team's pursuit of a first World Cup. The sideshow surrounding Ronaldo and his explosive interview with Piers Morgan could also distract Portugal from its singular objective.
That's on the pitch. Off the pitch, the two rivals seem closer than they've ever been.
In an interview released earlier this week, Ronaldo spoke glowingly of Messi, saying he considered the Argentine a "teammate" and a "great" person who's always shown respect to him and his family. Then, on Saturday, the two shared an image of themselves playing chess, serving the world an iconic image that perfectly captures the rivalry they've shared for nearly two decades: a fierce but respectful competition between two of the greatest players of all time.
Fans of Messi and Ronaldo will continue to put the idol they support on a higher pedestal than the other. But the players themselves seem to see each other on the same level. Given they no longer play club football in the same league, Messi and Ronaldo will relish the opportunity to spar once again.
Migrant workers
Before departing for Qatar, Manchester United star Bruno Fernandes lamented the more than 6,500 lives lost on construction sites since the Gulf nation won the right to host the World Cup in 2010. Prior to that, Denmark unveiled monochromatic jerseys as a mark of respect for the migrant workers who died during the country's costly construction boom. Many more players voiced their disapproval in varying tones in the lead-up to the World Cup.
Clearly, the topic of workers' rights had become bigger than even the biggest tournament in sports. Many of the migrants who perished had worked in searing heat; many more logged 12-hour days just to make enough to support their families back home.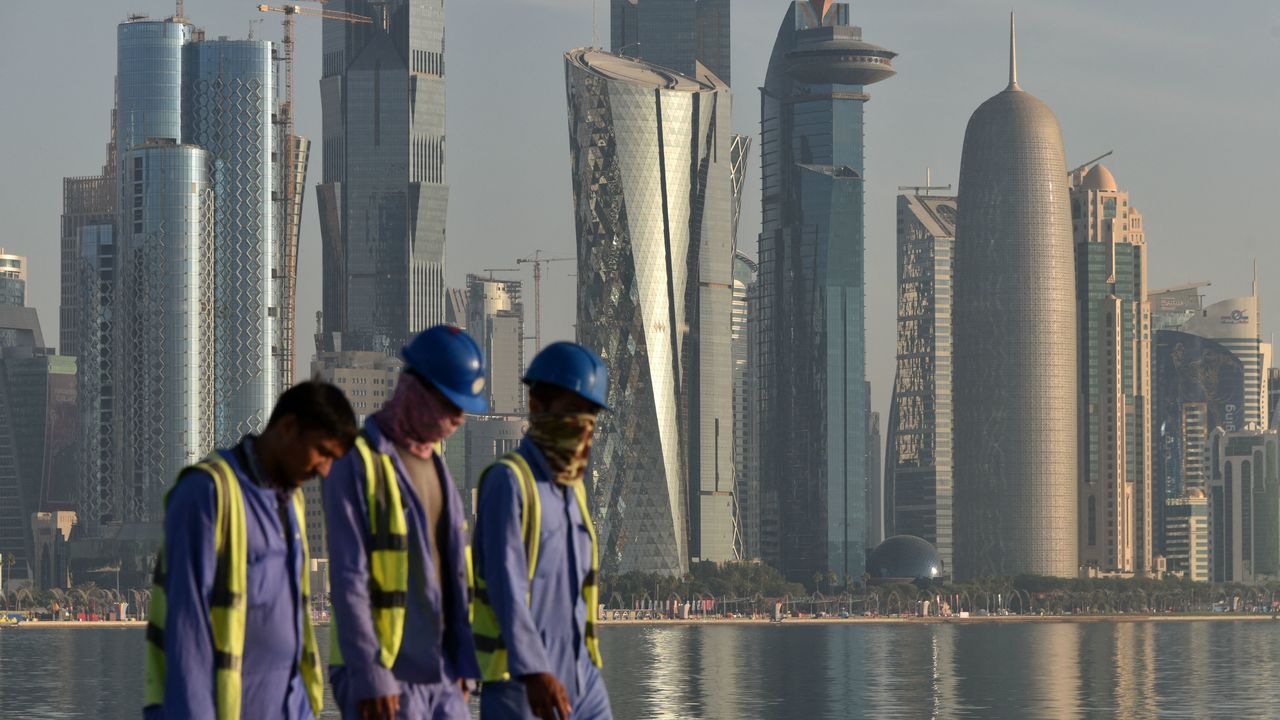 Qatar left families of loved ones who died without a reasonable explanation for their deaths, saying in most cases that they had suffered heart failure from natural causes. It denied access to autopsies and limited information.
A disproportionate number of migrants had come from countries like Nepal, Pakistan, and Bangladesh, as well as West Africa. Qatar offered them better pay than they could get in their countries – but only up to a few hundred dollars per month. It had clearly exploited people from poorer nations and used them to build the foundation for his mega event.
This World Cup should've happened without the literal blood, sweat, and tears they shed. It also wouldn't have happened without them.
Neymar
Neymar has already prepared the Brazilian public for his international retirement. "I can't guarantee that I'll play another (World) Cup," he said recently. "I honestly don't know. I'll play like it's the last."
Clearly, the 30-year-old sees an opportunity to leave the national team at the highest possible point. Brazil is the oddsmakers' favourite to win the World Cup, and Neymar's entering the tournament in great form, having racked up 11 goals and nine assists in 14 Ligue 1 appearances this season.
If he scores three more times in Qatar, Neymar will also surpass Pele as Brazil's highest-scoring player of all time. Imagine winning the World Cup and knocking Pele off his perch in a month's work. Who wouldn't leave on such a high?
But fairy tales don't always come to life. Neymar and his teammates spoiled a golden opportunity to win the World Cup on home soil in 2014, losing in ignominious fashion to Germany in the semifinal. Brazil could encounter similar disappointment in Qatar.
It's up to Neymar and Co. to right the wrongs of previous generations. The timing is good – he tends to play his best football before the calendar year turns – and the chance too great to pass up.
World Cup captains
FIFA reached an agreement with United Nations agencies Saturday to let captains wear armbands promoting messages of "health, unity, and non-discrimination" during the World Cup. But many football associations, including those from England, Denmark, Germany, and the Netherlands, said they'd continue to use the "OneLove" armband their captains wore in the lead-up to the tournament. It's unclear if FIFA will issue fines to these teams, but even if they do, FAs will likely be all too happy to cover the cost.
Harry Kane, Manuel Neuer, and Simon Kjaer began wearing rainbow-colored armbands this year to show their support for the LGBTQ community, which faces acute persecution in Qatar. Sex between individuals of the same gender can lead to a maximum prison sentence of seven years in the Gulf nation, and homosexuality is forbidden. Former Qatar international and World Cup ambassador Khalid Salman recently said homosexuality is "damage in the mind."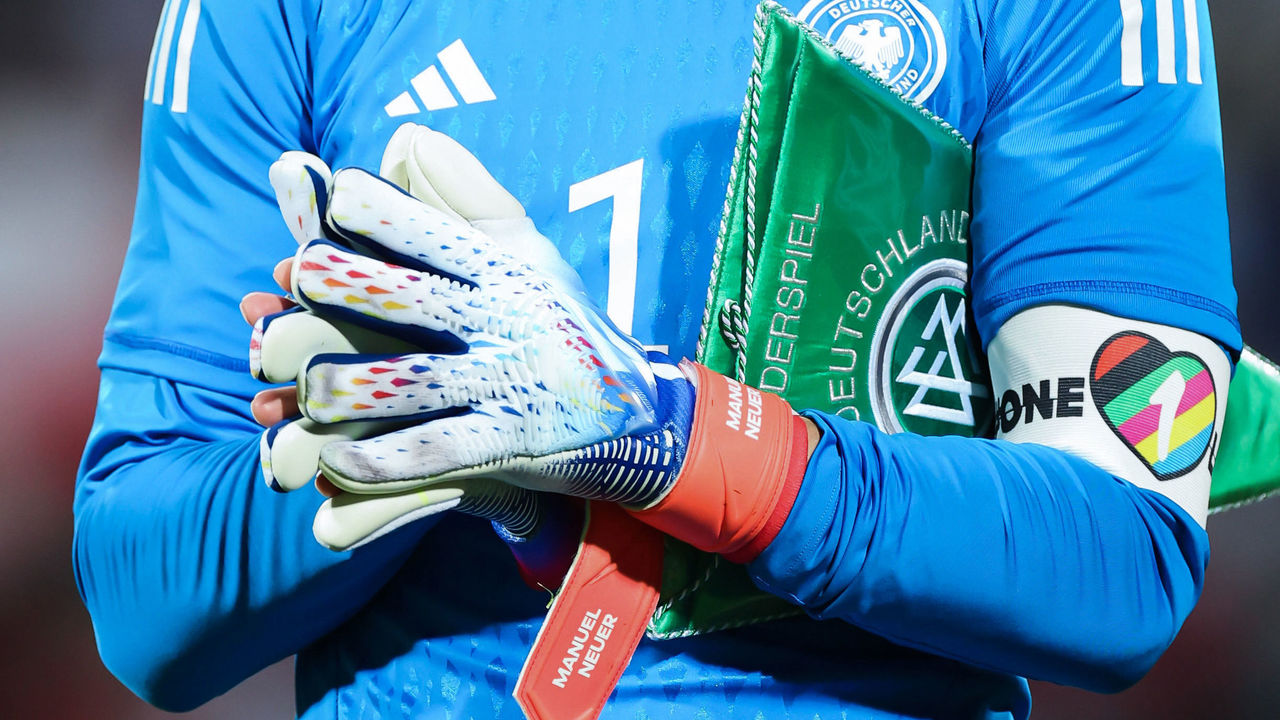 The 32 captains in Qatar hold a lot of power. Neuer said Saturday it's "good we are doing it together," and if the captains can indeed coordinate a goodwill campaign – as their Premier League counterparts did when they agreed to take the knee – it would deliver a true message of unity to all parts of the globe.
Not everyone may agree to take part. Some players may prefer to focus on the football. That's their right. They didn't vote on the destination of this World Cup. But the captains who do want to lead a movement have a chance to create lasting change within their own dressing rooms, countries, and FIFA itself.
Copyright © 2022 Score Media Ventures Inc. All rights reserved. Certain content reproduced under license.
Other Articles