The 2022 World Cup is in full swing. At the end of every matchday, we'll review the biggest talking points emanating from Qatar and break down all the action on the pitch. Below, we look back on Monday's last-16 games.
Sublime Selecao find dancing shoes
The World Cup, more than most sporting events, has the ability to evoke powerful feelings of delight. And Brazil, more than most teams, can be a conduit for those emotions, whether you support the Selecao or not.
Every nation has players who are breathtaking to watch; take Kylian Mbappe and Lionel Messi, for instance, who have dazzled in different ways over the past few days. It simply hits different when it's Brazil, though.
Monday was a prime example. With Neymar making his awaited return from an ankle injury, Brazil put on a show full of exuberance and ebullience, scoring four goals in the opening 36 minutes en route to a 4-1 win over South Korea. No team has looked better at any point in the tournament than Tite's men in the first half of the last-16 encounter. They moved the ball, and themselves, in perfect harmony, slicing through a South Korean team that was chasing shadows. The goals – Richarlison's, in particular, which started with him juggling the ball on his head – were balletic. The choreographed dances after each tally weren't bad, either.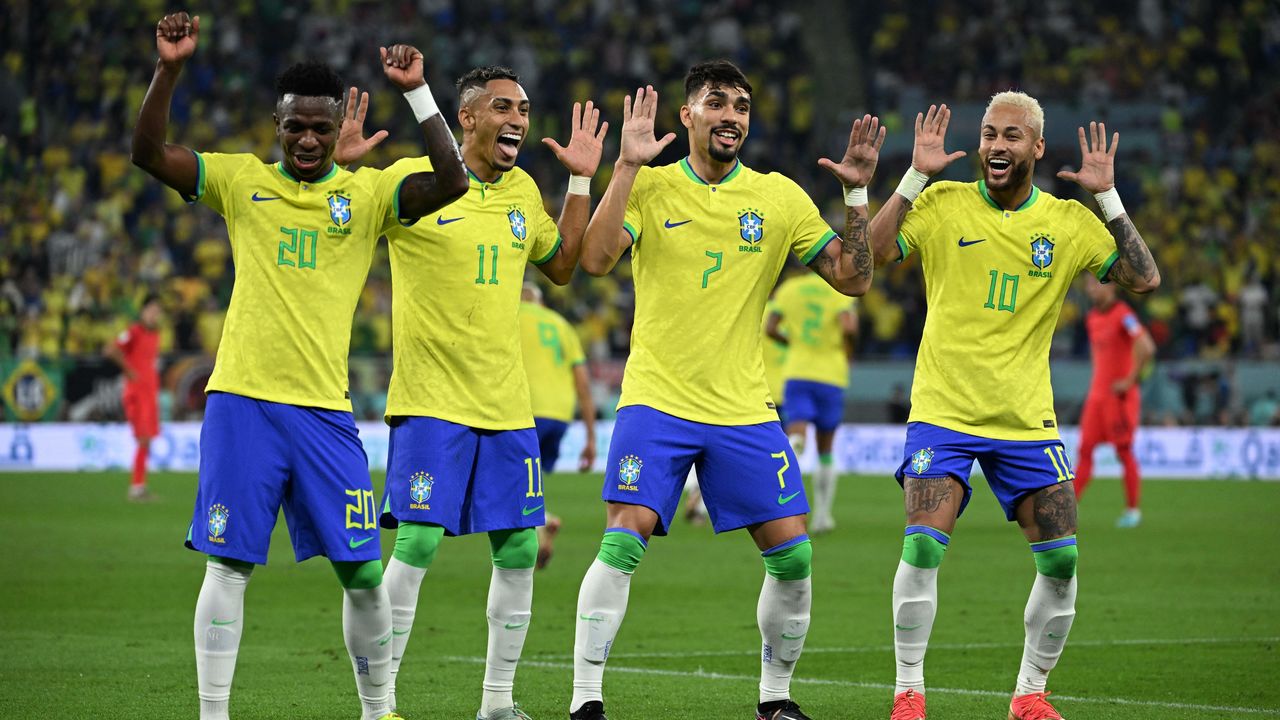 This was a Brazilian performance that would make Pele and Garrincha proud. You half expected to see Carlos Alberto flying up the right flank to join in the attack, and not Eder Militao, the makeshift right-back on the day.
The Guardian's Jonathan Liew, lucky enough to witness the superlative performance live at Stadium 974, offered a fitting description:
For the first 40 minutes, as they waltzed and wove their way to a four?goal lead, they played the sort of football we have not seen from them for many years: special-effects football, computer-game football, football so filthily good you needed a cigarette and a shower after watching it. For 40 minutes Neymar and Richarlison and Raphinha and Vinicius Junior and Lucas Paqueta blazed little triangles, quadrilaterals, shapes that didn't have a name yet, shapes embroidered and gilded with wicked flicks and outrageous stepovers … It was a reminder, perhaps, that while football may have been invented on the public school playing fields of England, it was perfected on the pampas and praias of Brazil.
Brazil, the best team in the tournament, hit new heights on Monday. The upcoming tests will be more stiff – Croatia's nous should make for a more rugged affair in the quarterfinals – but this felt like a warning to the rest of the field. The five-time champion, looking to end its 20-year World Cup drought, remains the team to beat after unleashing its samba style on the competition.
Croatia's big-game experience shines through
Croatia is having success at the 2022 World Cup without even playing that well. It's simply done enough to advance, and it did on Monday.
Japan certainly gave it a go. It moved the ball quicker than Croatia and showed greater ambition when in possession. But Croatia didn't let its zippier opponent take too much control. Zlatko Dalic's team slowed down the tempo when it had chances to do so, refusing to match Japan's swift counterpunching style in a virtual track meet that would only expose its lack of pace. It kept Japan from adding to its initial 1-0 lead, buying enough time until Ivan Perisic equalized in the 55th minute, and managed the game from that point on.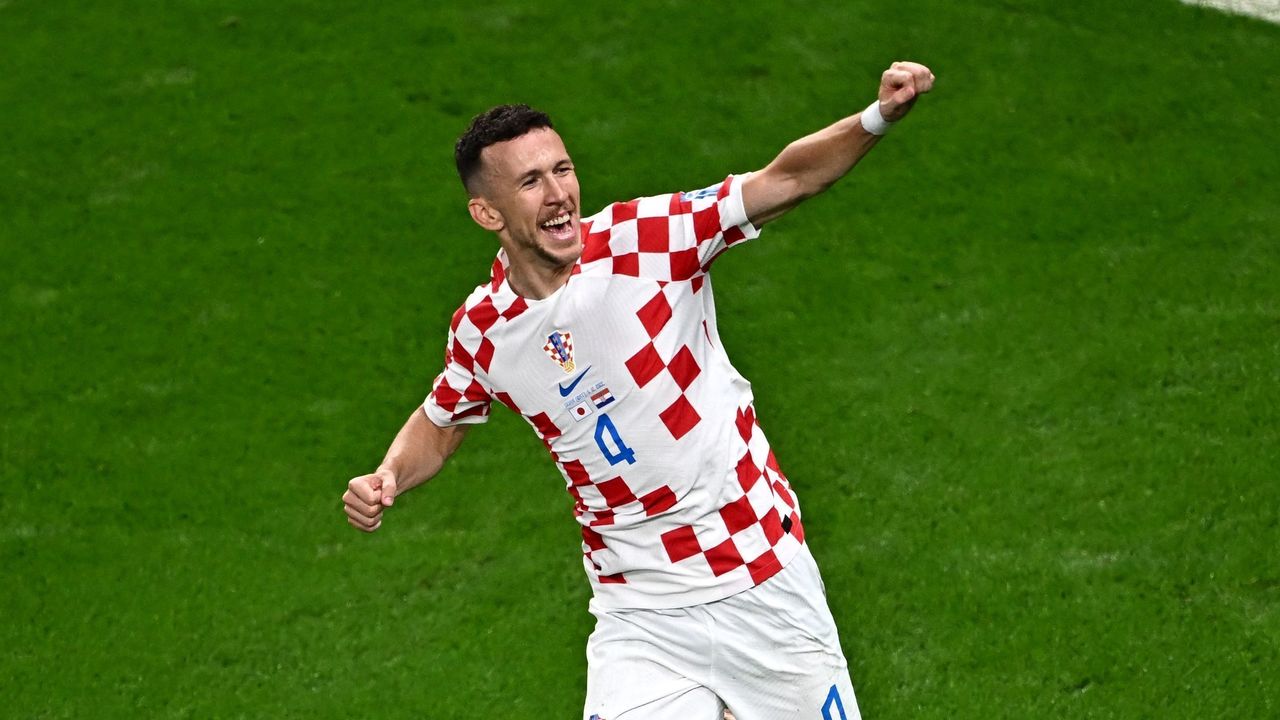 Even after Luka Modric, the country's longtime captain and midfield lynchpin, came off the field, Croatia continued to monopolize possession, valuing time on the ball not as a means to score but as the most reliable route to penalties. Dalic knew Japan had burned most of its energy in pursuit of a famous victory and that his players had more than enough experience to triumph in a shootout.
So it told. Japan's first two penalty kicks lacked oomph and confidence. Croatia's – apart from Marko Livaja's lackadaisical effort – were routine. Japan suddenly looked like a team that had never reached the quarterfinals of the World Cup before. The moment seemed too big. Croatia, meanwhile, looked every bit like the team that won twice on penalties in the knockout round of the 2018 World Cup.
Japan, South Korea can be proud
The world won't soon forget how Japan and South Korea sent shockwaves through the football universe. After inspiring performances at the tournament, during which both nations defied the odds, their entertaining and unforeseen World Cup runs came to an end on Monday.
Few gave either country much of a chance to make it out of their respective groups. Japan was lumped in with two European giants that boast five World Cup titles between them. South Korea, meanwhile, worried over Son Heung-Min's fitness and ability to have an impact in a difficult group headlined by a strong Portugal side.
But Japan and South Korea were more organized and tougher to defeat than anyone expected.
Before Japan's luck ran out in the round of 16, Hajime Moriyasu's men produced two of the biggest upsets in the group stage. After shocking the world with a victory over four-time champion Germany, Japan went on to slay Spain on its way to becoming the tournament's unlikeliest group winner.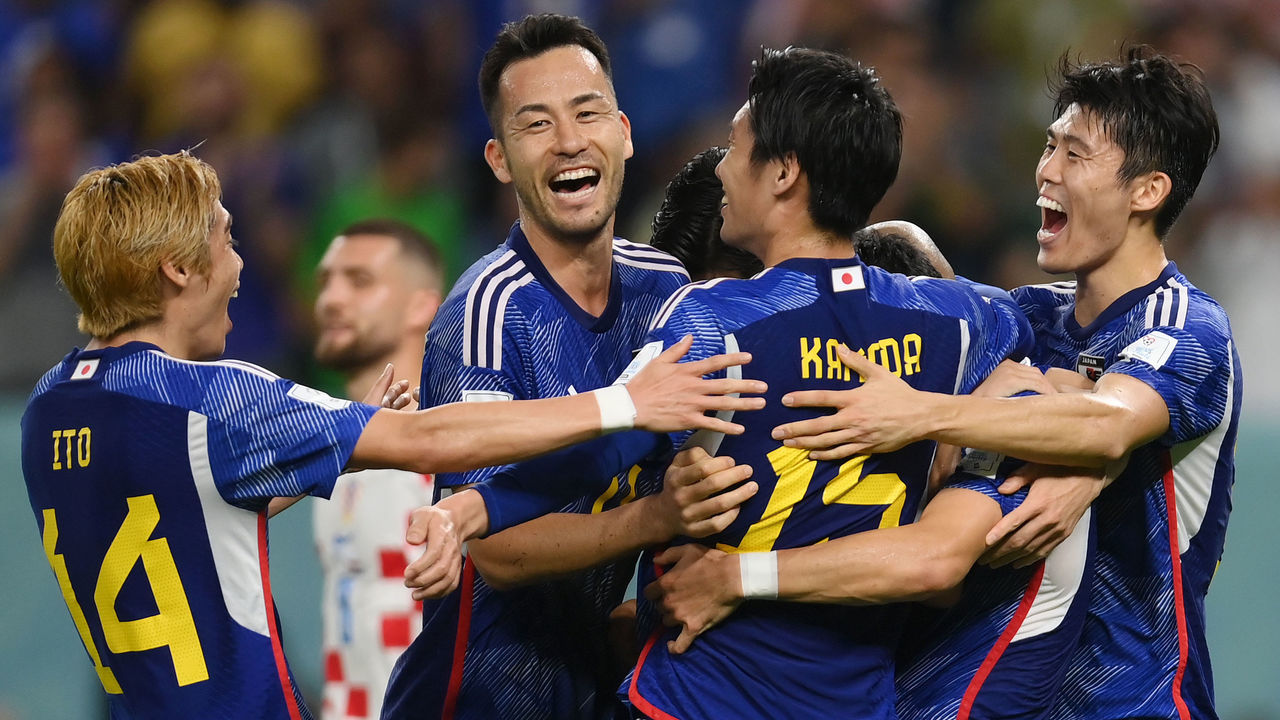 But, for the fourth time in the country's history, Japan failed to get beyond the last 16, exiting the World Cup with a gut-wrenching defeat on penalties.
South Korea enjoyed a drama-filled journey to the knockout round as well, moving from last in Group H to second place with a come-from-behind victory over Portugal. However, a ruthless Brazil side put a damper on South Korea's inspiring campaign by humbling Paulo Bento's men.
Regardless of how they depart Qatar, Japan and South Korea will forever be associated with the wildest group stage in World Cup history.
Quick free-kicks
Ronaldo's starting place not assured
The penalty that Cristiano Ronaldo scored (and controversially won) against Ghana is all that he has to show for his campaign with Portugal so far. He's got no assists, he's lost the ball more times than any of his teammates, and he hasn't completed a dribble. That relatively poor output, his angry reaction to being withdrawn during the meeting with South Korea, and concerns over his fitness have raised doubts over whether he should start Tuesday's last-16 tilt with Switzerland. The 37-year-old has been involved from the first whistle in each of Portugal's three matches so far, but a change could refresh Fernando Santos' frontline.
A subpar shootout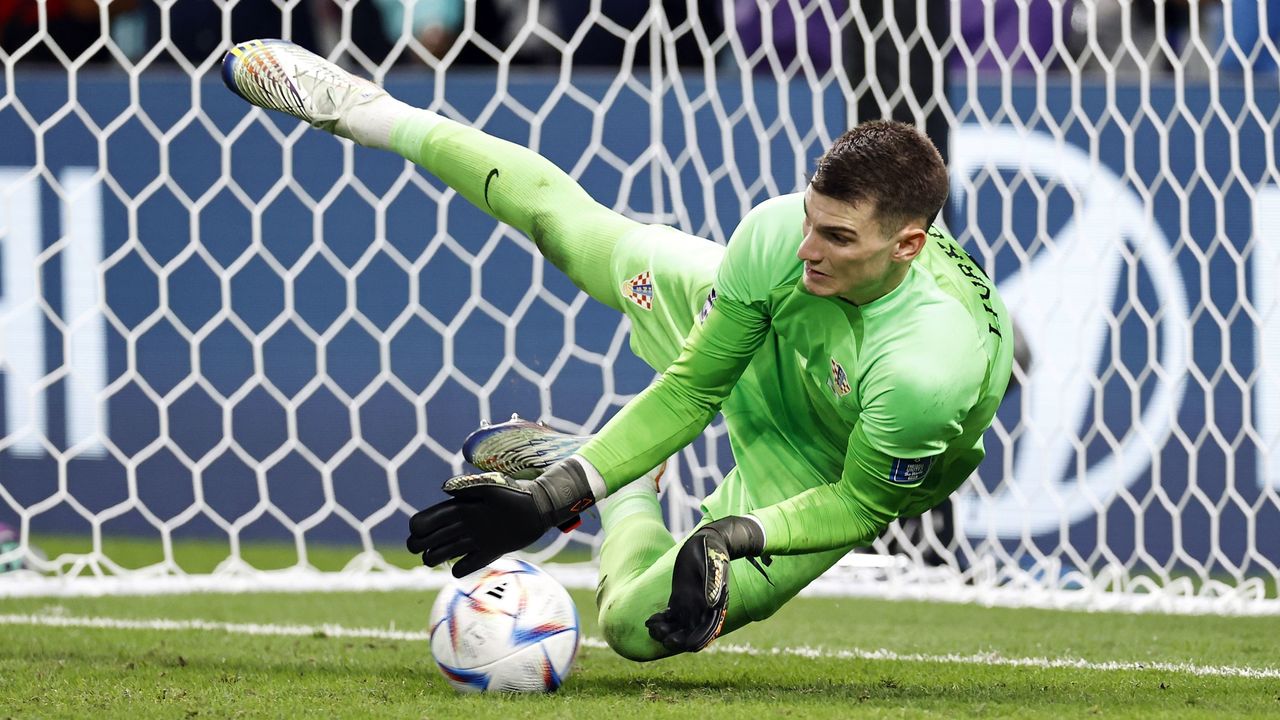 Croatia is used to this kind of trepidation. The 2018 World Cup final is the only Croatian knockout match at a World Cup or European Championship since 1998 that hasn't gone to extra time. With this in mind, Zlatko Dalic ensured Dominik Livakovic's confidence grew during shootout drills in training. The fact that three of Croatia's four penalty-takers were called off the bench hinted at the boss' level of preparation. But, when it came down to it, it was probably overkill: Livakovic reached the right way, but the timidity of the shots from Takumi Minamino, Kaoru Mitoma, and Maya Yoshida more than helped. To further highlight just how bad this shootout was, Livaja, the only Croatian who missed, took what was undeniably the worst attempt when he cockily sauntered up to the ball before tapping it against the post. It was a calamitous end to a richly competitive fixture.
Another World Cup record for Brazil
The dream of playing at the World Cup has now been realized by every member of Brazil's squad. Head coach Tite ensured that all of his players got a taste of the action in Qatar after bringing on third-choice goalkeeper Weverton to replace Alisson in the second half of Monday's comfortable win. A lopsided scoreline afforded Brazil the opportunity to make the historic substitution, as the Selecao became the first men's team ever at the World Cup to field 26 players. Even more impressive is that it only took four matches for Tite to cycle through his ultra-talented squad.
More disciplinary action for Serbia
Serbia was already in hot water after FIFA opened disciplinary proceedings for a banner in its dressing room that displayed its country with Kosovo within its borders and "No Surrender" daubed across the image. Now, Serbia is under investigation for several alleged misdemeanors during and around its bad-tempered 3-2 defeat to Switzerland. FIFA didn't release the precise details of Serbia's latest charges but did reveal that the breaches are related to the misconduct of players and officials, and discrimination.
Stat of the day
Perisic, one of only four players to score in each of the last three men's World Cups, always delivers in the biggest moments for Croatia.
Tweet of the day
South Korea is ready for a different kind of rematch.
The post World Cup roundup: Brazil finds its flair, Croatia keeps grinding appeared first on UpsFootball.
Other Articles