Form is a footballer's fickle friend.
As quickly as it can grace a player's endeavors, it can also abandon when needed most.
For proof, look no further than Monaco's quiet leader Radamel Falcao.
From stardom at Porto and Atletico Madrid, where the striker's trophy case bulged with league titles and Europa League conquests with both sides to loan spells with Chelsea and Manchester United, where the former River Plate standout became a punchline, the 31-year-old has endured an impulsive career.
And now, at Monaco, the same club that bought the player for an astronomical reported fee of €60 million from Atleti only to loan him to United after a half-season, the Colombian international's footballing rebirth is mirroring that of his club.
Mirror images
Monaco's Ligue 1 title in 1999-2000 under Claude Puel was followed by domestic ups and downs. Two seasons of mid-table football led to consecutive third-place finishes before a return to mediocrity was succeeded by relegation to the second tier in 2010.
A few years on, and after selling the likes of James Rodriguez, Yannick Carrasco, Geoffrey Kondogbia, and Anthony Martial, the club sits atop the Ligue 1 standings and awaits word on its continental semi-final foe.
Like Falcao, Monaco was once the topic of many a derisory joke. Now, the principality side is both Europe's most enthralling attacking side and the primary destination for scouts.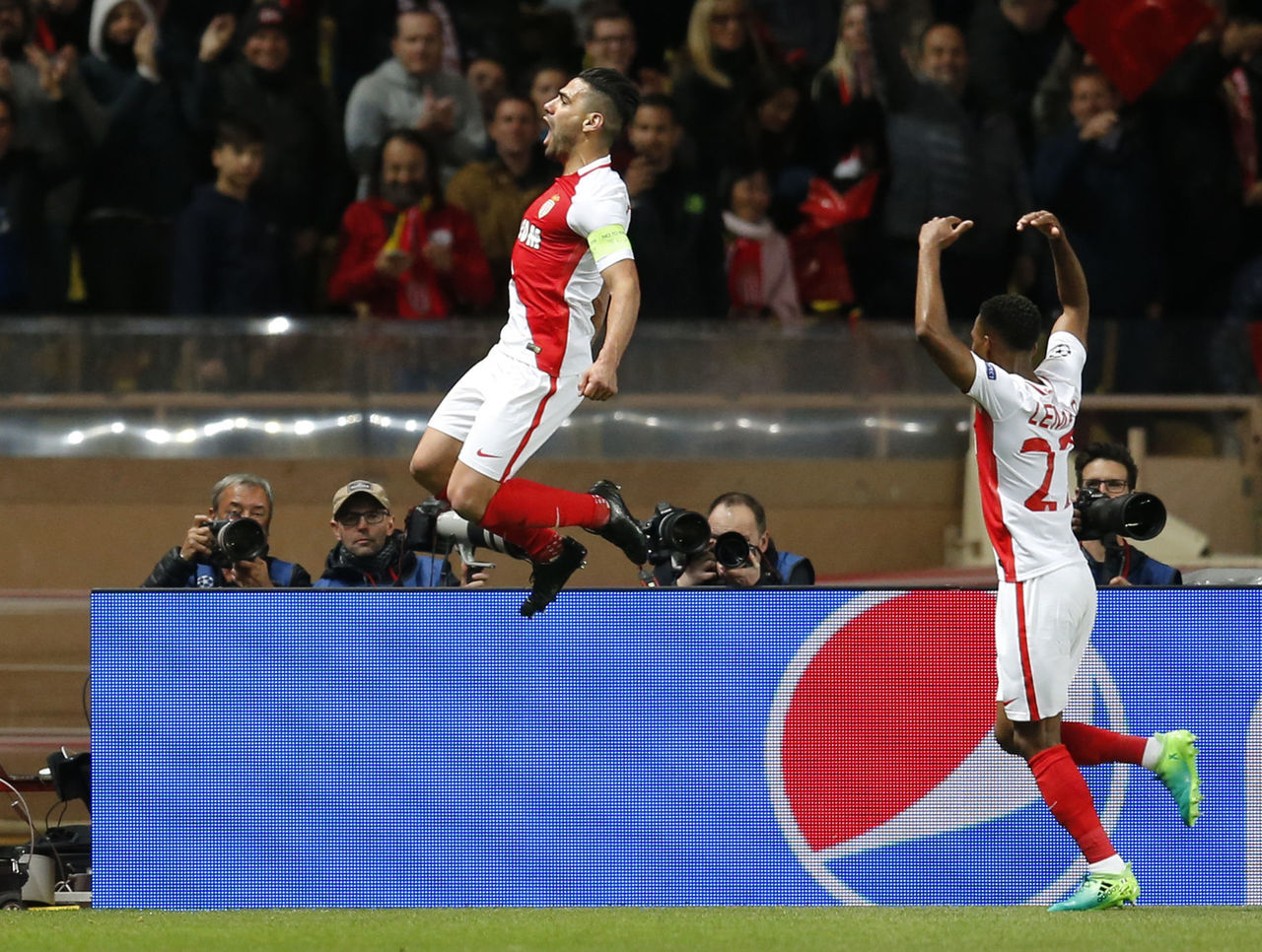 Names like Kylian Mbappe, Thomas Lemar, Bernardo Silva, Tiemoue Bakayoko, and Benjamin Mendy highlight a young squad looking to smash the formulaic conventions of both France's top-flight and Europe's premier competition.
A perpetually barren Stade Louis II has become a hot spot for local residents who have had their fair share of opulent distractions, and with it, the Monegasques are again at the forefront of French football.
Falcao's roller coaster ride wasn't limited to club football either.
Once a national hero and the country's biggest footballer, the 64-time-capped Colombian was dropped from Jose Pekerman's 23-man squad in 2014 in a decision the gaffer called the "saddest day." An anterior cruciate ligament tear was to blame for Falcao's dropping, and Falcao was humble and characteristically eloquent at the time, saying, "I'm still not ready. And I didn't want to take a place away from one of my teammates who is 100 percent."
All the while, Falcao struggled through a year and a half in the Premier League. In 36 appearances with Manchester United and Chelsea, the River Plate-reared striker had as many goals (five) as he had headlines bearing his name and related criticism. While at Stamford Bridge, then-manager Jose Mourinho said, "The problem with Chelsea is we lack a scorer. I have one (Eto'o) but he's 32. Maybe 35, who knows?"
A worthy renaissance
In the summer, Monaco vice-president Vadim Vasilyev read the tea leaves, predicting a resurgence for the Colombian striker. "He is the same Falcao as ever. We've seen that in preseason. He scores goals, he's there and he is motivated. We are motivated, and I think this will be his year."
Astonishing how prescient that was.
Falcao was taken off in the 68th minute of Wednesday's clash for Nabil Dirar to a chorus of applause from Monaco supporters, and more than likely, to the adulation of many watching from home. It's been a long time coming and very deserved for the Colombian star.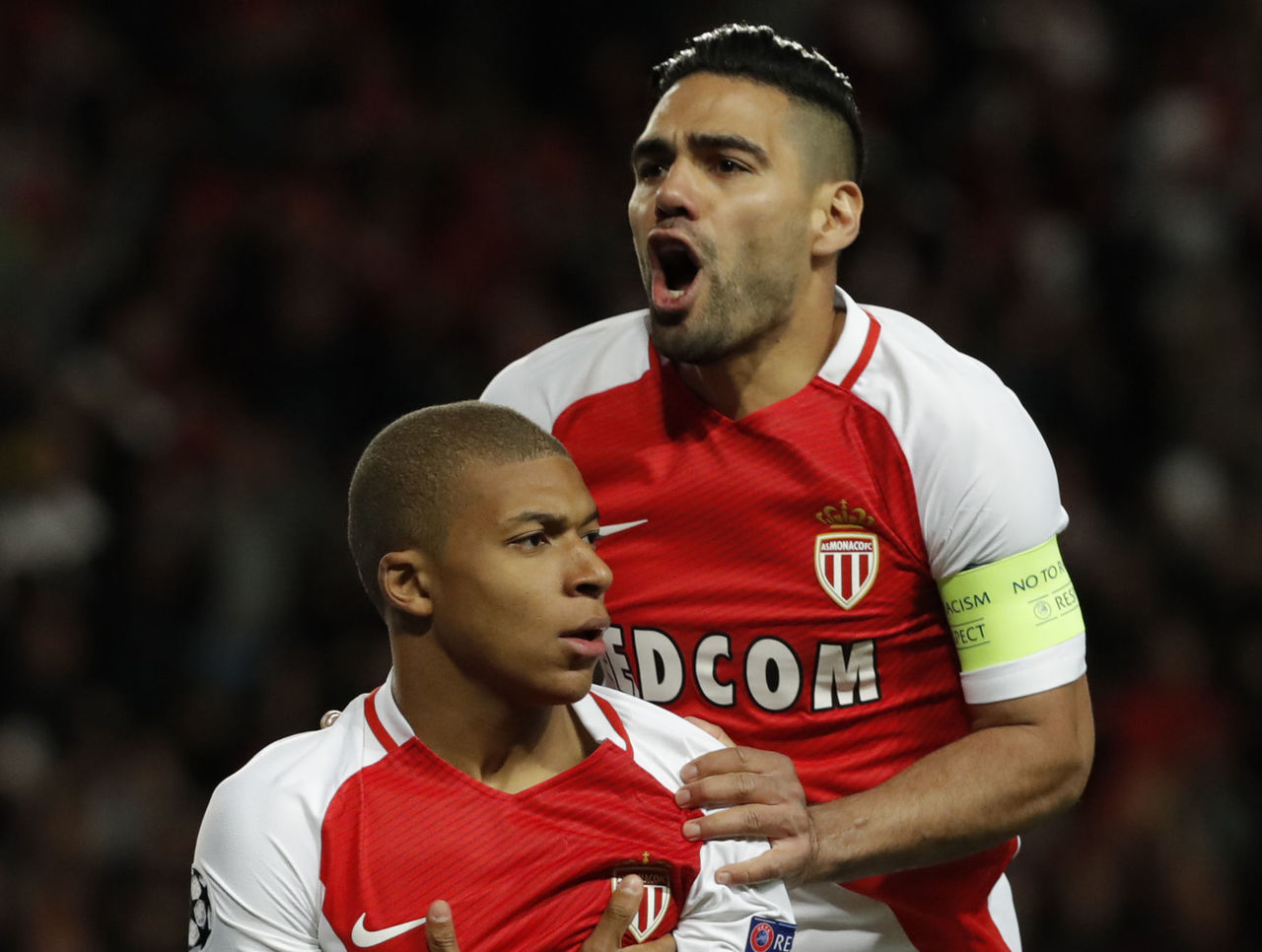 Mbappe will get all the headlines for his opening goal against Dortmund, but it was Falcao's follow up 14 minutes later that all but cemented a stunning result.
That's now 141 goals for Monaco this season in all competitions, and 30 for Falcao as he has bagged an absurd 45 tallies in 50 UEFA appearances for a rate of 0.9 goals per game. Let that sink in for a moment.
Now one step from Monaco's first Champions League final since 2003-04, and the Ligue 1 side is enjoying a meteoric rebirth that is coinciding with one for its quiet leader.
Considering how much flack he received while struggling in England's top flight, it's only fair the born-again goal machine snatches some shine while atop the football world. With praise or without, the pint-sized forward will continue going about his work.
It's the Falcao way.
Other Articles